Report: Probate trial set for July for Donald Sterling
Donald Sterling and Shelly Sterling's dispute over the family trust will go to court in July.
• 1 min read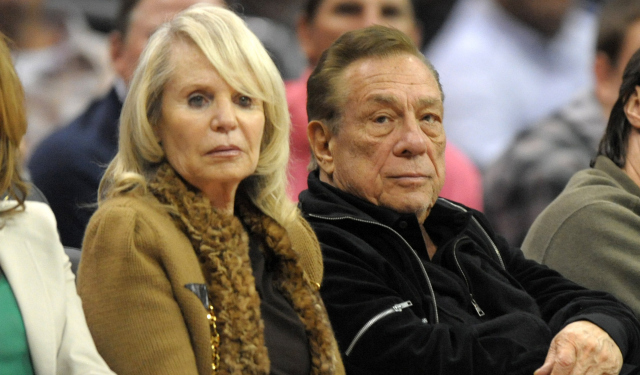 More: Sterling banned for life | Latest updates | NBA news
There will be a four-day trial starting July 7 in a Los Angeles probate court on the matter of Donald Sterling's removal as a co-trustee of the Sterling Family Trust, which owns the Los Angeles Clippers, according to the Associated Press' Linda Deutsch and Tami Abdollah. The NBA Board of Governors are scheduled to vote on the sale of the team to Steve Ballmer on July 15.
Shelly Sterling went to Los Angeles County court early Wednesday morning and petitioned for an expedited hearing, according to the Los Angeles Times' James Rainey and Nathan Fenno. She seeks for the court to confirm that Donald Sterling is mentally unfit to make decisions on behalf of the trust.
The sale to Ballmer was negotiated with the understanding that Shelly Sterling was the sole trustee of the Sterling Family Trust. Her lawyer, Pierce O'Donnell, said that three doctors have found Donald Sterling mentally incapacitated, according to the Associated Press. Donald Sterling's lawyers contest this claim, and on Tuesday he lashed out at the NBA and commissioner Adam Sterling and reiterated that he would fight to stop the sale.
Remember when she taught Westbrook basketball? Neither does she

Wall says the Wiz are one player away and PG could fill that void in Washington

A look at who your favorite team can possibly acquire this summer in free agency
Unfortunately, Antoine Walker was not involved

The newly minted league MVP said he wanted to enjoy his big moment

Westbrook became the second player ever to average a triple double for an entire season.