Report: Sixers plan to keep, play Alexy Shved, Mbah a Moute
Players acquired by Philly in Thaddeus Young trade will hang around for a while.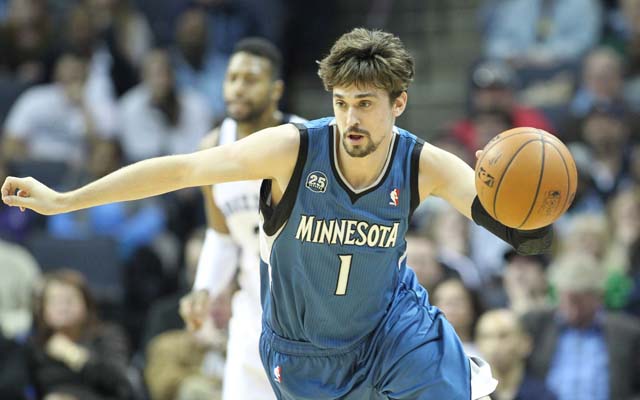 The Bucks County Courier-Times reports that the 76ers are planning on keeping both of the players they acquired in the Thaddeus Young trade, Alexey Shved and Luc Richard Mbah a Moute, and they will actually play a role on the team.
An NBA source said Shved has a chance for some minutes and that Mbah a Moute is also expected to stay, as opposed to being waived or bought out.
via Sixers swap Young to T-Wolves - Bucks County Courier Times: 76ers News | Bucks County Courier Times | Bucks County, PA.
Shved had a terrific rookie season, but fell completely apart in the latter months of it and then was disastrous last season. He struggled on both ends. But the 76ers can take their time developing Shved since they're not going anywhere next season. 
Mbah a Moute becomes the new poor veteran guy stuck on the Sixers, along with Jason Richardson. Mbah a Moute is a great defender, but so limited offensively it's hard to keep him on the floor. 
Going to be a long year for Sixers fans. 
HT: HoopsHype
Warriors, who are not leaning on taxpayers for the arena, plan to pay back the fee after 30...

In a documentary short, Redick explains part of the reason he left the Clippers for the 76...

The Cavs are reportedly nearing a deal with Rose, but the Lakers will try to persuade him to...
The former NBA All-Star launched a successful second career overseas

Tom Thibodeau confirmed locking up Wiggins is the next step for Minnesota after a busy sum...

Rose may soon be off the market. Will he play for the Cavs, or will it be the Lakers ... or...