Report: The trade market for Danny Granger is a graveyard
Pacers forward unlikely to be moved before the deadline.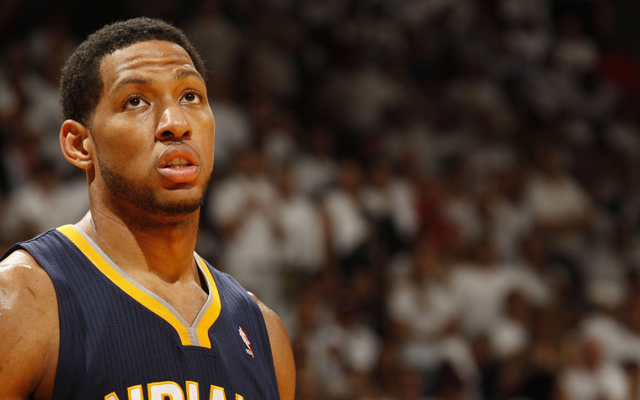 With Danny Granger's contract set to expire and the Pacers always looking for more beef to throw at the Heat, the Pacers have quietly kept Granger on the trade market. But with hours to go before the deadline, it's reportedly slim pickings. 
The Pacers have tested the trade market for Danny Granger over the last 24 hours but haven't found a deal they like, sources said

— Brian Windhorst (@WindhorstESPN) February 20, 2014
It's not surprising. Granger isn't the same player he was before his run of knee injuries, averaging 8.3 points and 3.6 rebounds per game on just 36 percent shooting. Expiring contracts don't have the same value they used to have, further complicating efforts. If the Pacers keep Granger, it means they clear space to re-sign Lance Stephenson as a free agent. 
We helped break down more of the situation a few months ago. 
Show Comments
Hide Comments
It seems like they have a type

The guard has a broken thumb and the injury is costly for the Bulls

Club reportedly wants to keep stars, but doing so promises more confusion and falling shor...
Warriors star talks to CBS Sports about how he gets his mind right

Vince Carter, Norman Powell and Nene have also shined on the big stage

A fantastic series will pit two of the best players in the league against one another, aga...