Report: Veteran forward Antawn Jamison agrees to one-year deal with Lakers
A report says Antawn Jamison has officially agreed to a one-year deal with the Lakers.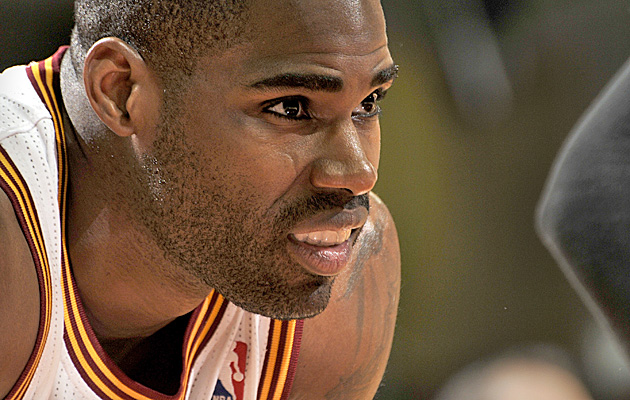 Jamison brings rebounding and a solid mid-range game to the Lakers. (Getty Images)
Veteran forward who was thought to be a valued addition for a team two years ago that underwhelmed and now is considered a value mid-range scorer? 
Sounds like a Laker!
Yahoo Sports reports that the Lakers have agreed to a one-year deal with veteran forward Antawn Jamison. This has been talked about for a while, and we first broke it down here a few days ago. 
The Lakers need anyone in the frontcourt with abilities that extend past "standing" and "watching guys run by them" and Jamison was surprisingly game last season. He's able to rebound and hit the mid-range shot and should work well with Steve Nash off the bench, providing a decent sub for Pau Gasol. 
The Charlotte Observer first reported that Jamison had decided on the Lakers. Yahoo Sports also reports that Jamison had settled on Charlotte before his agent changed his mind. 
Show Comments
Hide Comments
Embiid hasn't played much due to injuiries, but the 76ers are sold on his potential

This appears to be a move that will give Dallas some cap flexibility

Russell Westbrook and/or James Harden won't feel alone in being snubbed
Here's how to watch the NBA Awards Show, a list of the nominees, and what awards are up for...

Milos Teodosic may be 30 but there are rumors he's heading to the NBA

Dirk Nowitzki had some fun with Harrison Barnes as he approaches 20 seasons in the NBA