Reports: Lavoy Allen to re-sign with Pacers
Indiana has reportedly reached an agreement with backup big man Lavoy Allen.
• 1 min read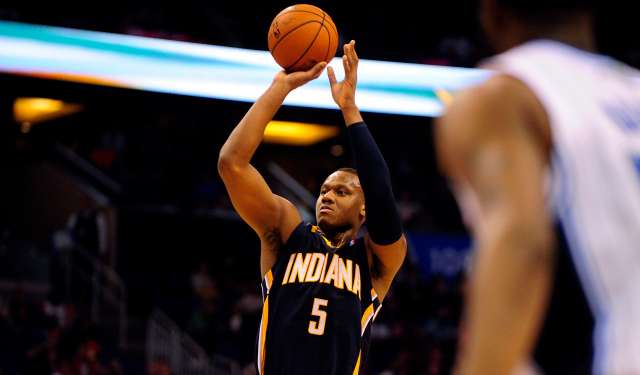 More Offseason Analysis: Coaching changes, news | Free Agency | Draft
Lavoy Allen has reached an agreement on a new contract with Indiana Pacers, as first reported by ESPN's Chris Broussard and confirmed by the Indianapolis Star's Candace Buckner. The big man was acquired at February's trade deadline in the same deal that sent away Danny Granger and brought Evan Turner to Indiana.
Allen only played in 14 games for the Pacers, averaging 2.9 points and 2.4 rebounds in 8.0 minutes per contest. In 51 games for the Philadelphia 76ers before the trade, he averaged 5.2 points and 5.4 rebounds in 18.8 minutes per game.
Despite his unrestricted-free-agent status, Allen practiced with Indiana's summer league team, and told the Indianapolis Star that he wanted to fight for a spot in the rotation in training camp. 
With Indiana's recent agreement to sign stretch-four Damjan Rudez, it might be even more challenging for Allen to break into the rotation. For the Pacers, though, he's a good asset to retain at a cheap price.
After this, Rudez and the C.J. Miles signing, Indiana still has one huge question looming over the franchise: what will happen with Lance Stephenson?
Show Comments
Hide Comments
Sometimes, offseason needs aren't just about personnel

Kevin Durant is happy with his controversial decision to join the Warriors

The Warriors can give themselves nine days off before the first NBA Finals game
The All-Star forward is reportedly interested in re-signing with Atlanta

Thanks to All-NBA voters, Indiana can't offer their star a max deal, but that doesn't preclude...

This is inexplicable, and inexcusable