Rip Hamilton's birthday cake is 'uh-maze-ing'
Rip Hamilton's birthday cake is something to behold.
So Rip Hamilton turned 35 on Valentine's Day, and to celebrate, he had a cake made. It depicts himself in uniform, for all the different teams he's played for in his basketball career, sitting around a poker table. All edible. No, for real: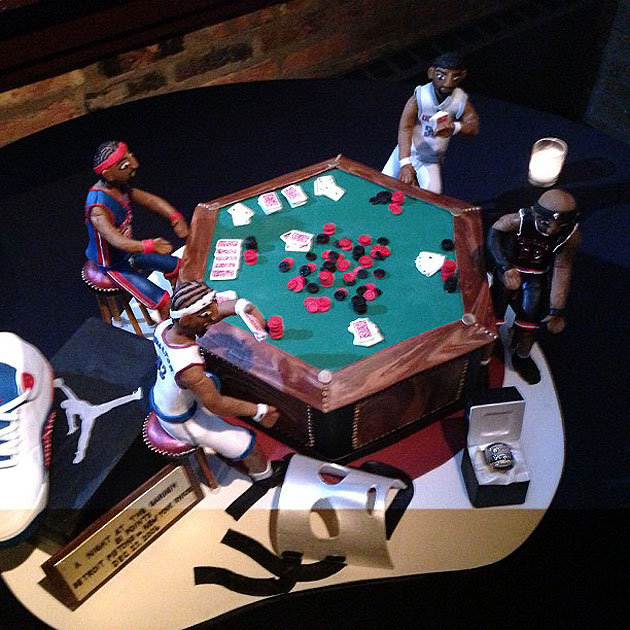 And he's got the mask, and an homage to his shoe contract, and the championship ring, and everything. 
That's pretty incredible. I'm happy when my name's spelled right on the tiny cupcake I get. 
Hamilton, suprisingly, was not traded at the deadline, opening up the possibility of the Bulls paying the luxury tax for the first time, ever. 
Show Comments
Hide Comments
Our Latest Stories
Booker had a prolific, but unusual, scoring night

Boston's All-Star guard: 'It's weird what they were doing'

The second-year Suns guard got a lot of love on social media
Second-year guard's franchise record includes 51 in the second half, 28 in the fourth quar...

Former Laker greats, including Kobe Bryant, speak at ceremony

Who faces who, who's in, who's out, and what happens next?