Robin Lopez has it out for the Raptors mascot
Portland center does not like Toronto mascot, who "knows" what he did.
In an interview with the Willamette Weekly, Portland Trail Blazers center Robin Lopez pointed out which mascot he haes the most. It's the Toronto Raptor. 
In a recent game in Detroit, you wrestled Hooper, the Pistons' mascot, to the ground.

I was protecting myself. That was self-defense.

Which is the NBA's most annoying mascot?

The Toronto Raptor. I wish we could go back to Toronto, because he gets my goat. I have a few choice words for that guy.

Can you elaborate on that?

No. He knows.
via Interview: Trail Blazer Robin Lopez on Comic Books and Disney.
Earlier this year, Lopez smacked around Hooper. 
Of course, if you want to talk about the actual worst mascot: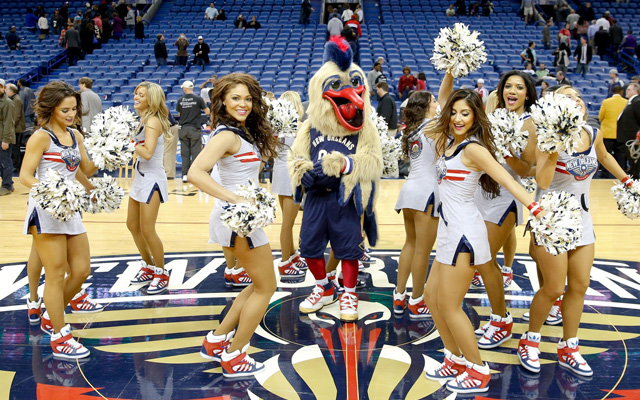 But maybe annoying is the wrong word there. After all, when I think "may sneak into your house and murder you in your sleep," I don't think annoying. What's doubly amazing is Lopez dislikes the Raptor, despite him being a replacement after the first one tore his Achilles. Harsh, bro. 
HT: Raptors Republic
Show Comments
Hide Comments
Kerr's health situation is worse than previously thought

Golden State has a 3-0 lead heading to Portland on Saturday

The playoffs are starting to heat up
Our experts predict every series in the 2017 NBA postseason

Our NBA experts predict the first round of the NBA postseason

The Warriors continue to roll without Durant