Rockets forward Terrence Jones arrested on harassment charge
The police in Portland say Rockets forward Terrence Jones was arrested for stomping on the leg of a homeless man who was sleeping.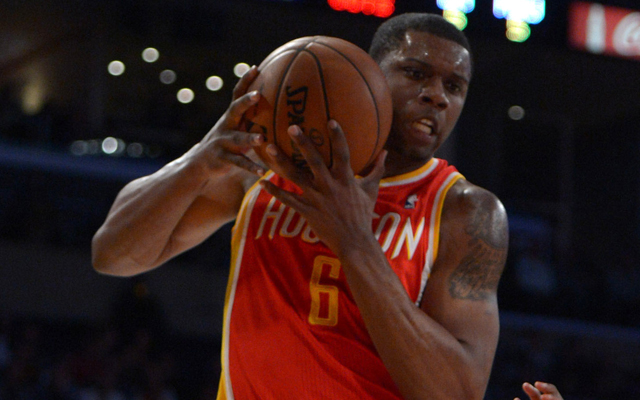 KATU in Portland reports that Rockets forward Terrence Jones was arrested in Portland for an alleged attack on a homeless person. 
BREAKING: NBA star Terrence Jones arrested in Portland. @PortlandPolice say he stomped on a sleeping homless man's leg. Story soon.

— KATU News (@KATUNews) July 31, 2013
A Multnomah county public record confirms the arrest and states that Jones was released on his own recognizance early Wednesday morning. The record states he was charged with a Class B misdemeanor of harassment. 
Jones, a rookie last season, averaged five points and three rebounds for Houston.
Wilkins last played in the NBA in the 2012-13 season, and has bounced around since then

McCollum has been leading the charge, attempting to talk the Knicks star into playing for...

Ginobili recently agreed to a deal to return to the San Antonio Spurs for a 16th season
Chicago fans are investing their money in the attempt to get Gar Forman and John Paxson fi...

Rajon Rondo will be re-uniting with DeMarcus Cousins for at least one season

It had been reported that his injury and recovery could hold the All-Star out until Decemb...