Rumor: Suns and Eric Bledsoe not close on an extension
The Suns are running out of time to sign Eric Bledsoe to an extension, and it doesn't appear it will happen.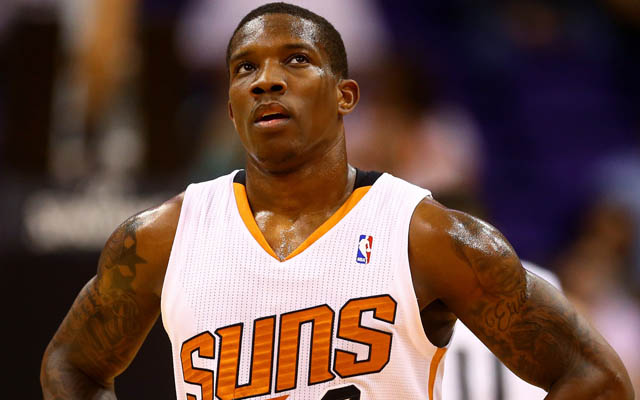 The Suns have a few hours to get things sorted out with Eric Bledsoe for a contract extension, but it appears that's unlikely to happen.
Via the Arizona Republic, there are "no indications Wednesday that the teams were nearing a deal."
If Bledsoe doesn't sign an extension, he will become a restricted free agent on July 1, which of course leaves the Suns an opportunity to match any offer for him. 
There were reports the Suns and Bledsoe were working on an extension last week, but obviously the sides might just be too far apart. 
With Bledsoe finally seeing time as a primary player and starter for the Suns, there's a chance he could explode and have a very big year, complicating things for the Suns on the open market. They'll have the cap space to match, but the idea of getting the extension done is to take care of any questions or distractions. 
The Suns traded for Bledsoe in the offseason and appear to have him in mind as a building block piece as they try and revamp their roster. 
Bledsoe, 23, was excellent in his debut for the Suns, a 104-91 win over the Blazers, scoring 22 points on 7-of-12 shooting with six assists and seven rebounds. 
Show Comments
Hide Comments
Our Latest Stories
Booker had a prolific, but unusual, scoring night

Boston's All-Star guard: 'It's weird what they were doing'

The second-year Suns guard got a lot of love on social media
Second-year guard's franchise record includes 51 in the second half, 28 in the fourth quar...

Former Laker greats, including Kobe Bryant, speak at ceremony

Who faces who, who's in, who's out, and what happens next?