Series in Review: Spurs dispatch Blazers, keep the machine going
Reviewing the MVP, X-Factor, key moments, and more for five-game series between the San Antonio Spurs and Portland Trail Blazers.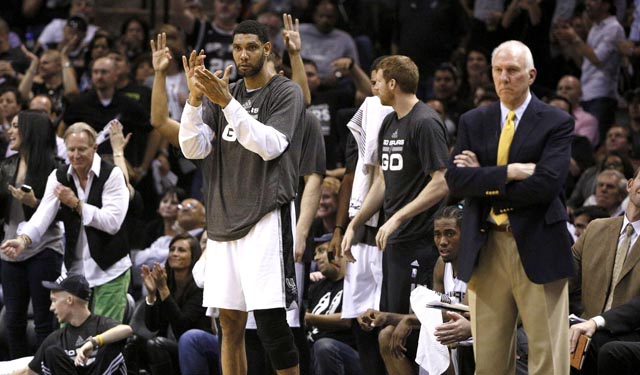 More postseason coverage: Playoff schedule, results | Latest news, notes
The Portland Trail Blazers had a plan. When they put together this roster, the plan was to make the playoffs. It sounds like a simple enough goal, but considering they were coming off of a 33-win season in the hyper competitive Western Conference, jumping up roughly 20 wins to secure a playoff spot isn't that easy. In 2012-13 they had the worst bench in the NBA, although Pacers' fans may quibble with that distinction. Regardless, the Blazers needed depth and they needed a center after playing J.J. Hickson out of position the previous season.
They poached Robin Lopez , who had been one of the most improved players the previous season, in a three-team deal to send Tyreke Evans from Sacramento to New Orleans. They signed Mo Williams for a deal well below assumed market value. They brought in Thomas Robinson in a trade for the Rockets to clear cap space. They got Dorrell Wright. Adding those guys to the mix with LaMarcus Aldridge , Nicolas Batum , Wesley Matthews , and Rookie of the Year Damian Lillard was a good nine-man rotation. They just had to be utilized properly.
Coach Terry Stotts did that and then some. They jumped out to an incredible record in the first couple months and were able to absorb the blow of regressing to the mean. They settled into the 5-seed in the West, knocked off the Rockets in the first round, and had a showdown with a  San Antonio Spurs team looking to make good on a title snatched away from them a year ago.
The Blazers grew up in a lot of ways this season, but they didn't grow up enough to know how to put up a consistent fight against the Spurs. That will hopefully come with more experience and continuity together. In the first three games of the series, the Spurs ran them off the floor in the first half and maintained in the second half. It was a clinic in how to pick apart a team dipping their toes into the playoff life again. The Blazers gave their home crowd one spirited effort in Game 4 to avoid being swept, but the Spurs ran the Blazers out of the building in Game 5 to complete the "gentlemen's sweep."
SERIES MVP
Kawhi Leonard . No, it wasn't Tony Parker or Tim Duncan or Manu Ginobili . Those guys were good in the series, but Kawhi Leonard was their most valuable. He filled in everything in between for the Spurs during these five games, which allowed the more famous cogs to the machine to have an easier time. Leonard averaged 17.0 points, 7.8 rebounds, and 2.8 steals while shooting 56.1 percent from the field and 52.9 percent from 3-point range. His defense was stellar and disruptive. His rebounding was timely and much needed. He was the second leading scorer on the team during this series and played the best basketball out of any of them.
X-FACTOR
Tiago Splitter . Once again, we're not going with any of the big three. Splitter received a big contract this past offseason and instead of just being happy he was rewarded, he's played like he's hungry for another one. Splitter has justified that contract and then some, proving in this series just how valuable he can be. He's slippery on offense for a big man, constantly looking for seams to slide into for easy buckets. His defense on LaMarcus Aldridge was spectacular. His positioning and anticipation against Aldridge were stellar, forcing him to shoot just 41.7 percent from the field after being dominant in the first round against Omer Asik and Dwight Howard . 
THE SERIES WAS OVER WHEN...
The Blazers couldn't figure out the Spurs in Portland. You were willing to give Portland the benefit of the doubt after the first two games. Sure, they got blown out in San Antonio in Game 1 and Game 2, but the saying of "a series doesn't start until a home team loses" can ring quite true. If Portland bounced back in Game 3 and took the game from San Antonio, they'd have the opportunity to keep fighting and put themselves in a position to pull off the upset. But they had to win Game 3. Instead, we saw the same thing as the first two games. The Spurs blew them out early and then maintained the lead for the second half. Once you're down 0-3 in the NBA, you're really just on borrowed time.
KEY MOMENTS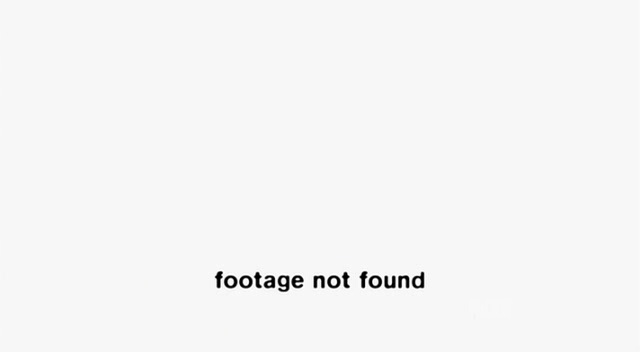 Were there any? That's an honest question. This was such a surgical dismantling of the Blazers in four of the five games by the Spurs that there really wasn't any signature moment. Maybe it was the 13-point explosion Parker had to start off the first quarter of Game 1, eventually leading them to 65 first half points and a lead that couldn't be destroyed? Maybe it was the 41-point second quarter in Game 2 that was a clinic on Spurs basketball and how to run your execution on both sides of the floor? This series is just one big blur of the Spurs doing what they do.
LOOKING AHEAD FOR SAN ANTONIO
Let the old guys rest while they wait for their next opponent. The Spurs get one of two options in the next round. They either get to deal with a Clippers team that had dealt with loads of distraction and drama, both on and off the court, or they get a Thunder team, which has had San Antonio's number since Game 3 of the 2012 Western Conference finals. The Clippers match-up would be interesting. You'd think the Spurs could just dismantle a shaky-enough defense, but you'd also have to consider the Clippers' offensive prowess coupled with being hardened mentally by the crap they've had to deal with in the first two rounds of the playoffs could be a powder keg.
The Thunder match-up is one of "can execution outlast athleticism and skill?" That's been the problem for the Spurs against the Thunder. OKC's skill and athleticism are a beautiful partnership, and something the Spurs have a hard time stopping in crunch time situations. Being able to defend Russell Westbrook or defend Kevin Durant are hard enough on their own. Having to do both at the same time is near impossible. Would the Spurs' game plan withstand the test of athleticism this time? No matter whom they face in the Western Conference finals, they get an extra day of rest at minimum.
LOOKING AHEAD FOR PORTLAND
There isn't a lot for the Trail Blazers to do, other than have their young guys work on their individual games and mentally process the campaign they just went on. Their roster is deep and the only free agent they have is third string point guard Earl Watson . Mo Williams could decline his player option for next season, but there's a good chance a healthy C.J. McCollum could slide right into the combo guard/backup point guard position and possibly make them even better in the second unit. 
They'll want Thomas Robinson to develop a post game and work on some basic skills so he can try to match his energy and athleticism with a more refined game as he finally has some stability. They'll want Will Barton to keep working on his shooting and playmaking ability. They'll hope Damian Lillard can continue growing his game and possibly add a couple more weapons inside the 3-point arc to balance out his scoring abilities. But they've avoided an unhappy Aldridge this year by making the team much better and giving the Blazers something to build upon.
There isn't much addition for them to do, only growth.
Show Comments
Hide Comments
Full results of all 60 picks of the 2017 NBA Draft

Highlights and lowlights, including several ways the Bulls found to lose

See who nailed it and who whiffed as we grade every pick of the 2017 NBA Draft
Lonzo's loudmouth father was at it again at the NBA Draft, but the Lakers coach is more me...

Ainge and Brad Stevens were flying across country when they learned Jackson had bailed

It's never too early to start thinking about next year's NBA Draft