Sixers trade Evan Turner, Lavoy Allen for Danny Granger
Philadelphia adds bigger expiring in exchange for talented wing and big man.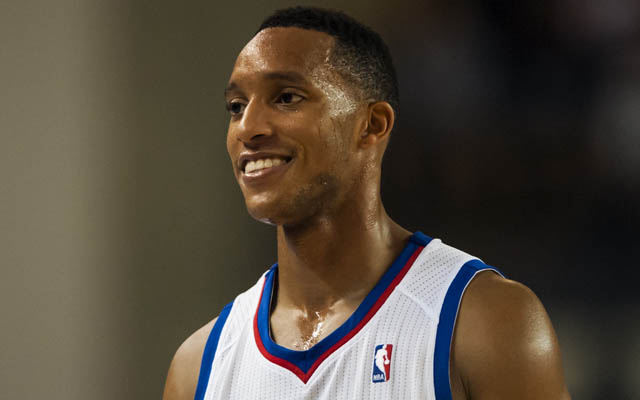 Ken Berger of CBSSports.com confirmed and the Pacers later announced an after-the-deadline shocker as the Philadelphia 76ers have reportedly traded Evan Turner and Lavoy Allen to the Pacers for Danny Granger. The Pacers had struggled to find any takers for Granger, on a $14 million expiring contract and left a shell of his former self by injuries. Meanwhile, the Sixers moved both Turner and Spencer Hawes, two of their three best players and veterans. 
Thaddeus Young remains inexplicably trapped in tanking hell. 
ESPN reports that the Sixers also picked up a future 2nd rounder from Indiana. 
Turner gives the Pacers another offensive weapon behind Lance Stephenson who can play multiple possessions. He can shoot from the outside, has good length to defend, and is a high character guy. Allen gives them another big they can use to foul LeBron James in the inevitable Eastern Conference Finals. 
We'll see if the Sixers keep Granger or buy him out. 
Turner is set to also be a free agent this summer, as is Lance Stephenson. Adding Turner may provide insurance if Stephenson gets a ridiculous offer from someone on the market. 
Show Comments
Hide Comments
Our Latest Stories
Blake Griffin has been working on his 3-point shot this offseason

Jason Kidd has John Stockton giving advice to his point guards during training camp

Could Kevin Garnett be helping to coach LeBron in Cleveland?
KD and Klay can't seem to miss a shot for about 75 seconds

The recently retired Kevin Garnett joined Doc Rivers and Clippers for practice on Thursday

They don't need to run necessarily but at least get the offense going much quicker