Spencer Haywood describes idea to murder ex-coach
Spencer Haywood describes how the plot to kill Paul Westhead came about, points to people pushing him in that direction.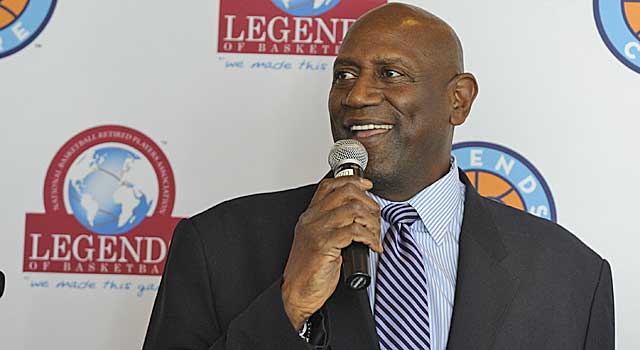 It's been known for years (since a 1988 Sports Illustrated article) that NBA legend Spencer Haywood had considering murdering his ex-coach, Paul Westhead, at the lowest point of his coke addiction. In an interview with Deadspin, Haywod discusses in detail how exactly that idea came about:
What happened was this: I had hooked up with people who was spurring on this talk. "They can't do that shit to you, blah blah blah blah. You've got to take charge. You've got to do what you need to do." So, of course, I get the idea that, well, yeah, this is the last guy that pulled the string right here, because I went to the team with three games to go and said, "Look, I've got a problem, man. You know, I'll sit the bench or whatever. I don't want to be a disturbance or anything, but this is what has happened."

I mean, there was a thought about this. It was not a plot per se that you went and sat outside his house waiting for him to come out. They're more like, you know, "Spike his drink" or "Spike his car" or something. We did drive down to Palos Verdes and we looked around, and when I came back I got high. My mother called and she said, "Hey boy, what the hell are you up to?" And my paranoia, as I was explaining before about the drug, is that everybody knew what I was doing, including my mother. So what was going in my mind was unholy, ungodly and not clear at all, so I knew my mother was onto it.

When I got back, I did some more coke, and that's when I hit rock bottom, when I realized what the hell I was thinking about. It wasn't an act. I didn't attempt to do anything. But it was an evil intent. I know my God is watching me at this time. And I really went off my rocker.

I don't even know where he lived [laughs]. I mean, that's the drugs. You know, they talk. They had me willing to, you know ...
via Why I Thought About Murdering My NBA Coach (And Why I Didn't Do It).
It's another reminder of the NBA's drug problem in that time, and how close Haywood and Westhead came to a horrible tragedy. For the league to have come so far from that point does illustrate a dedicated and concentrated effort to not only protect itself, but to help and protect its players from falling further into that kind of addiction. 
Show Comments
Hide Comments
Lonzo Ball apparently doesn't feel the need to work out for the Celtics

The Bulls great doesn't think Jordan/LeBron comparisons are fair because their roles are so...

The lawsuit stems from McGee's time in Dallas
Hammond had served as Bucks GM since 2008

Brown has played crucial minutes for Boston guarding LeBron James in the Eastern Conference...

The Cavs have had a much tougher time in the two games the Celtics have been without Isaiah...