Spurs F Boris Diaw opts in for 2014 season at $4.7 million
Spurs F Boris Diaw exercises his $4.7 million option for 2014. Can he be their LeBron stopper again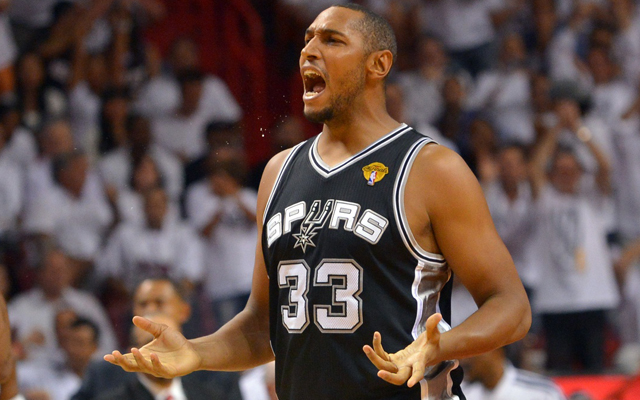 The "LeBron stopper" will return for another run with the Western Conference Champions. The Spurs announced Friday that forward Boris Diaw will return for the 2013-2014 season after exercising his $4.7 million option for next season. 
The move doesn't have a lot of impact on the Spurs outside of giving them even less flexibility to try and retain free agent Tiago Splitter. Diaw proved extremely useful in the playoffs last season, when he seemed to effectively guard LeBron James for five and 3/4 games. Then LeBron remembered he's LeBron James and Boris Diaw is Boris Diaw and that didn't work out great for San Antonio. But still!
Diaw could also have value as an expiring contract with a relatively perfect contract, less than most veterans for a skilled player on both ends of the floor. Diaw averaged six points and four rebounds last season for the Spurs. 
Cleveland is one of Rose's biggest suitors, and the Irving situation could lead to an even...

Five years later and Celtics fans continue to throw shade -- Allen later deleted the comme...

Irving has a desire to team up with Butler dating back to June
Apparently, Irving first asked to be traded in June in hopes of joining Jimmy Butler in Ch...

Despite Melo being a good trade piece for the Knicks on paper, he has his sights set on joining...

Kyrie is reportedly open to leaving Cleveland, and New York is among his top choices to be...