Steph Curry 3-point Tracker: On pace for 404 makes in 2015-16
At what point will Steph Curry be on pace for under 400 makes from deep this season?
We're nearly through 20 percent of the 2015-16 season and Golden State Warriors' superstar is still making 3-pointers at not only a historic pace but a historically ridiculous pace at that. As a refresher, Stephen Curry has three of the five most prolific 3-point shooting seasons in NBA history.
In 2012-13, Curry broke Ray Allen's record for 3's in a season (269 in 2005-06) with 272 makes from deep. In 2013-14, he followed that up with 261 makes, which wasn't good enough to break his own record, but it was good for the fourth most 3-point makes in a season. Then during his 2014-15 MVP campaign, Curry unleashed 286 made 3-pointers on the NBA, obliterating his own record.
After 15 games this season, Curry has already made 74 3-pointers, which doesn't just lead the league but also is more than the Brooklyn Nets and Minnesota Timberwolves have made as a team, respectively. His 3-of-8 3-point performance in the Warriors' record-tying 15th straight victory to open this season pushed him to 74 makes in 15 games so far. That puts him on pace for 404 3-pointers made in 2015-16.
Curry making 300 3-pointers this season seems like a lock. At this rate, Curry will crack 300 made 3-pointers in a season in Game 61 against the Los Angeles Lakers on March 6. Instead of wondering if he can keep this up and get to 300, at a certain point we may want to seriously consider whether or not he can reach 400 makes on the season.
It sounds absurd, but everything he's done this season seems ridiculous. So why not 400?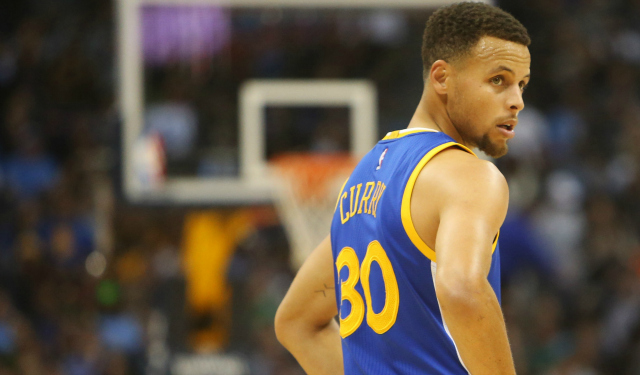 Shaquille O'Neal certainly knows how to bring attention to himself

Warriors, who are not leaning on taxpayers for the arena, plan to pay back the fee after 30...

In a documentary short, Redick explains part of the reason he left the Clippers for the 76...
The Cavs are reportedly nearing a deal with Rose, but the Lakers will try to persuade him to...

The former NBA All-Star launched a successful second career overseas

Tom Thibodeau confirmed locking up Wiggins is the next step for Minnesota after a busy sum...