Stern says Ibaka deserved ejection for low-blow on Griffin
David Stern says Serge Ibaka should have been ejected for low-blow on Blake Griffin.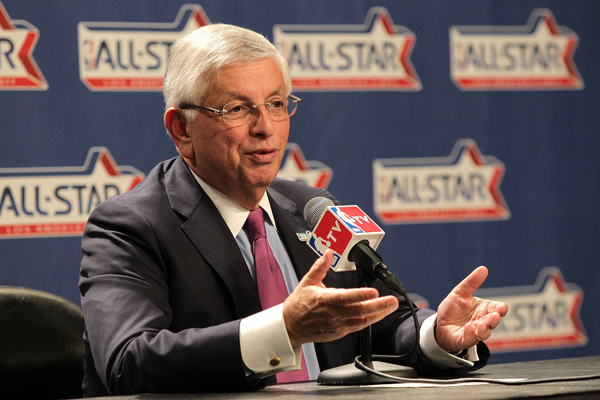 David Stern told reporters on a visit to Golden State Friday night that Serge Ibaka should have received a flagrant 2 after officials' review for his low blow against the Clippers last Sunday. Stern also said he was not part of the review that upgraded Ibaka's foul to a flagrant 2 without suspension by the league this week. 
Two odd things about this. One, it's odd that Stern had no involvement in the decision as it's often thought that Stern has his hands in everything that has to do with league business. Two, it's rare that Stern will say things counter to the league's decision. But this one was pretty obvious. 
Given the kind of Flagrant 2's that have been handed out this season, not tossing Ibaka from that game was egregious. To then respond by not punishing him more than a paltry $25,000 fine is kind of absurd. 
Ibaka apologized for the hit, which he said was unintentional. Easy to see that. I mean, he only meant to hit Griffin between the legs, he didn't mean to... nevermind.
Show Comments
Hide Comments
On a night of blowouts, Stephen Curry led the Warriors to a sweep and the Raptors got their...

The playoffs are getting interesting

The Cavs and Warriors have both swept their first-round opponents
Our NBA experts predict the first round of the playoffs

Our experts predict every series in the 2017 NBA playoffs

Golden State swept the series, 4-0