Suns and Bucks complete trade for Caron Butler
The Suns and Bucks have completed a trade involving Caron Butler.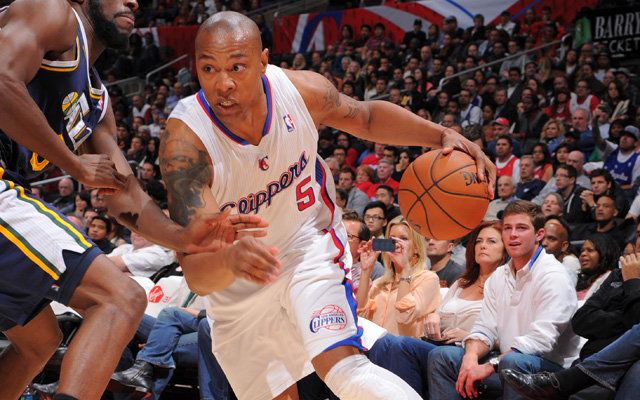 Caron Butler is returning home. 
The Phoenix Suns completed a deal to send Caron Butler, a native of Racine (about 20 miles from Milwaukee), to the Bucks, the teams announced Thursday.
The Suns will receive Ish Smith and big man Slava Kravstov.
Butler is set to make $8 million next season -- the final of his deal -- so by dealing him the Suns will gain about $5.5 million in cap space and also pick up a little cash which makes waiving Michael Beasley more reasonable. 
Butler was traded to the Suns with Eric Bledsore from the Clippers this summer in the three-team deal that sent Jared Dudley and J.J. Redick to L.A.
The Suns are rebuilding so offloading Butler's expiring deal for future assets or young talent is exactly why they took on his contract in the first place. The Bucks are trying to piece together an Eastern playoff team and while Butler is mostly a shell of his former self, he can still knock down midrange shots and score some points in a specific role. 
Butler, 33, averaged 10.4 points and 2.9 rebounds in 78 games for the Clippers last season. 
Show Comments
Hide Comments
Never go up against the G.O.A.T., kids.

Knicks star would not walk a thousand miles for you.

The problem is, all the reasons he lists are basketball reasons
Everything sounds good in the summer

The thing is, he's a good and relatively cheap player

What role will the youngster play in L.A.'s hopeful resurgence?