Suns' P.J. Tucker suspended 3 games for 'super extreme DUI'
The NBA suspended Phoenix forward P.J. Tucker for three games without pay because of a drunk-driving incident in May.
• 1 min read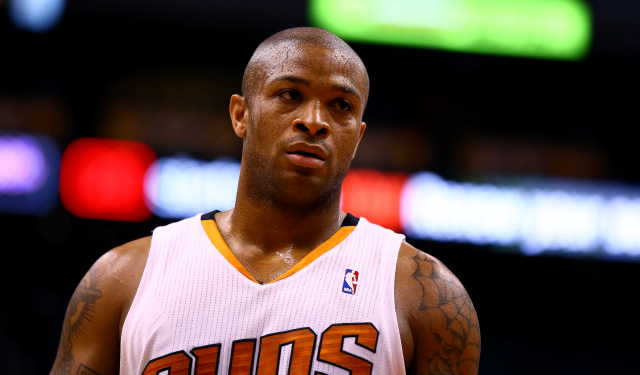 Offseason: Free Agency | Latest from Ken Berger | Rumors
Phoenix Suns forward P.J. Tucker has been suspended three games without pay after pleading guilty to a "super-extreme DUI" in Arizona, the league announced on Tuesday. He'll serve the suspension at the beginning of the 2014-2015 regular season.
Tucker was sentenced to three days in jail and 11 days of home detention because of the incident, and he agreed to go to counseling for substance abuse and pay $2,750 in fines. He'll also be on probation for five years and have an interlock on his car for 18 months. Police said when arrested he had a blood alcohol level of 0.22, which is almost three times Arizona's legal limit.
The Suns knew about the charge when they re-signed him to a three-year, $16 million contract this summer.
Unfortunately, Antoine Walker was not involved

The newly minted league MVP said he wanted to enjoy his big moment

Westbrook became the second player ever to average a triple double for an entire season.
Jeff Van Gundy is stepping back into coaching

When it comes to naming MVPs, particularly in basketball, we can't seem to figure out what...

Russell Westbrook finally receives validation