Suns set to trade Sebastian Telfair to Toronto for Hamed Haddadi
The Suns send Sebastian Telfair to Toronto for Hamed Haddadi in a cost-cutting measure.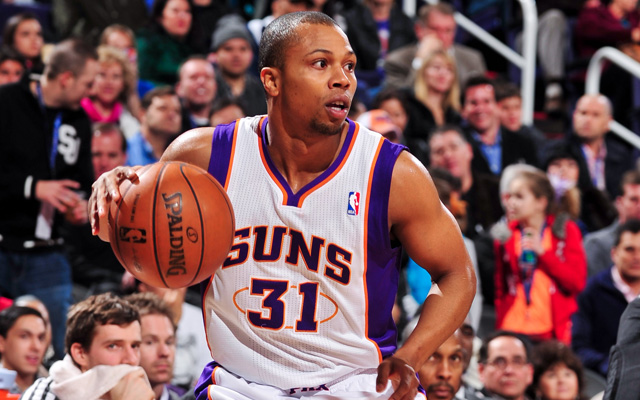 Bassy's a Raptor.
(Getty Images)
Yup, it's this kind of deadline. 
Ken Berger reports that the Suns are finalizing a deal to trade guard Sebastian Telfair to the Toronto Raptors for Hamed Haddadi. I know, it's a stunner. I'll give you a minute to recover. 
Telfair is on the books for just more than $1.56 million and Haddadi for $1.3 with a nonguaranteed season next year. Moving Telfair makes room for Kendall Marshall in the rotation for the rebuilding Suns while clearing a little bit of money. Telfair gives the Raptors another guard after they traded Jose Calderon in the Rudy Gay deal earlier this month. 
It's good that Phoenix is committing to cutting salary and clearing money for the young players. You'd just think they would have made more moves with their veterans. But this is a good, small deal for both sides to accomplish some basic goals. 
Telfair will compete for time with John Lucas III in Toronto. He averaged 6 points and 2.5 assists for the Suns this season. 
Show Comments
Hide Comments
Our Latest Stories
It was all Spurs on Monday night

Wiped out by San Antonio after a brutal month, the Cavs have nothing to fall back on but faith...

His MVP case is built on big-time shots in big-time moments
You have to see it to believe it

Game was out of hand when James stepped out; Cleveland drops out of East's top spot

Atlanta is 0-8 without Millsap in the lineup this season