The 2014 NBA Draft lottery: A primer
The lottery will air at 8 p.m. ET on ESPN on Tuesday.
• 1 min read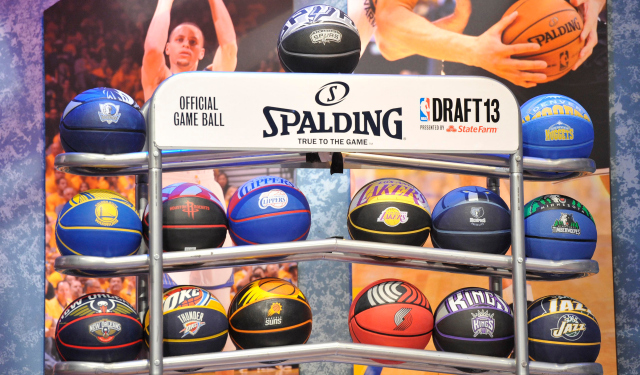 More Offseason Analysis: Coaching changes, news | Free Agency | Draft
The 2014 NBA Draft lottery will air on ESPN at 8 p.m. ET on Tuesday, before Game 2 of the Eastern Conference finals between the Miami Heat and Indiana Pacers . Fourteen teams will have representatives in New York for the event -- the Philadelphia 76ers have sent Julius Erving, the Phoenix Suns have sent the Morris twins -- and will be hoping for some luck when it comes to the lottery balls. 
The teams with the best shot at the No. 1 overall pick are the Milwaukee Bucks , Philadelphia 76ers, Orlando Magic and Utah Jazz . The prospects who are projected to go near the very top of the draft are Kansas' Andrew Wiggins and Joel Embiid, Duke's Jabari Parker and Australia's Dante Exum. Here's a breakdown of each team's chances to get the No. 1 spot:
1. Milwaukee Bucks: 25 percent
2. Philadelphia 76ers: 19.9 percent
3. Orlando Magic: 15.6 percent
4. Utah Jazz: 10.4 percent
5. Boston Celtics : 10.3 percent
6. Los Angeles Lakers : 6.3 percent
7. Sacramento Kings : 4.3 percent
8. Detroit Pistons : 2.8 percent
9. Cleveland Cavaliers : 1.7 percent
10. New Orleans Pelicans : 1.1 percent
11. Denver Nuggets : 0.8 percent
12. New York Knicks : 0.7 percent
13. Minnesota Timberwolves : 0.6 percent
14. Phoenix Suns: 0.5 percent
Some other things to watch for: if a team leapfrogs the Pistons and they fall to ninth or lower, their pick will belong to the  Charlotte Hornets . If the Pelicans do not jump to the top five, their pick will belong to the Sixers.  The Magic will receive the Knicks' pick or the Nuggets' pick, whichever is lower. 
Chicago needs to decide whether to pay Rondo $13.4M next season or buy him out for $3M

Rose played in 64 games for the Knicks before a season-ending knee injury

Durant chose an odd way to shout out his former OKC teammate
Teams are reportedly trying to bring in the veteran forward in an effort to weaken the War...

LeBron has reportedly already ruled out any chance of joining the Clippers

The Thunder plan to offer the recently named MVP a massive five-year extension worth around...