Thibodeau: Bulls' Noah will play, but minutes restricted in Game 2
Bulls coach Tom Thibodeau said Monday that Joakim Noah will play in Game 2 vs. the Nets.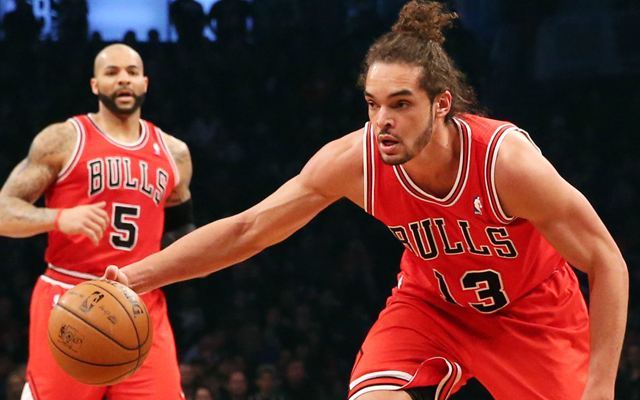 Bulls coach Tom Thibodeau said before Game 2 against the Nets in Brooklyn that center Joakim Noah will play Monday night, but is limited to 20-25 minutes for the game. Noah played just 13 minutes vs. the Nets in Game 1 before having to leave due to the pain in his heel caused by plantar fasciitis, which he's been dealing with, and playing through, all season. 
The Bulls badly need Noah on the floor not just for defense against Brook Lopez, who ate them up with 21 points in the first game, but also for the energy he brings to the floor.
Show Comments
Hide Comments
Our Latest Stories
This was unnecessary, but in the end didn't hurt the Mavs

The Raptors guard is stepping up

Whoops! Looks like the refs missed this one
Teams should plan their rest dates a little better

We need video of this ASAP

So there's a beacon of sanity in a world gone mad