Tracy McGrady may play one season in China
Tracy McGrady is retired from the NBA, but may play one final season overseas.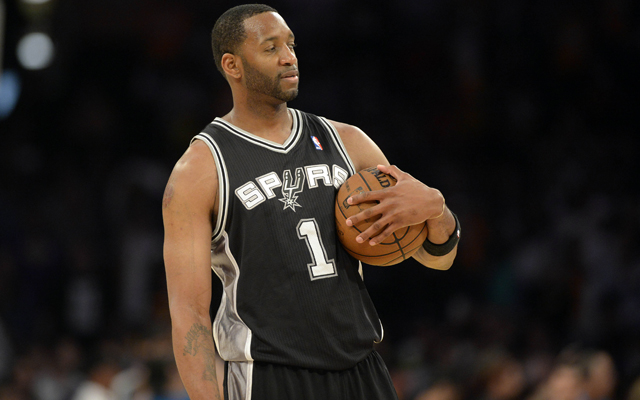 A few weeks ago, Tracy McGrady retired from the NBA. But he didn't retire from basketball.
McGrady, who spent a season in China recently playing for Qingdao Double Star Eagles before he joined the Spurs, has expressed interest in returning to play one final season there. 
"I have a lot of fans over there so we'll see," via the Sun-Herald.com. 
Before he announced his retirement in August, McGrady had hinted at returning to China to play out his career. His time spent there was a bit rocky, as he was suspended for calling an officiating crew "three blind mice" in a tweet and also got in trouble for throwing a blatant elbow into the face of an opposing player.
But he might return to finish out his professional basketball playing days. Maybe he wants to make amends. 
Show Comments
Hide Comments
Our Latest Stories
A report the big man, cut loose at the trading deadline, has chosen Cleveland appears prem...

Three plays that decided a fun night in the Association

Maybe more importantly, should they have seen it coming?
Where will Toronto wind up and how does this affect Boston and the Wizards?

This is a massive blow for Toronto

An obvious buyout candidate, the PG instead had one of his best games as a Bull on the wee...