Trade Deadline Report: Bucks interested in Josh Smith
The Bucks reportedly have interest in acquiring Josh Smith from the Hawks.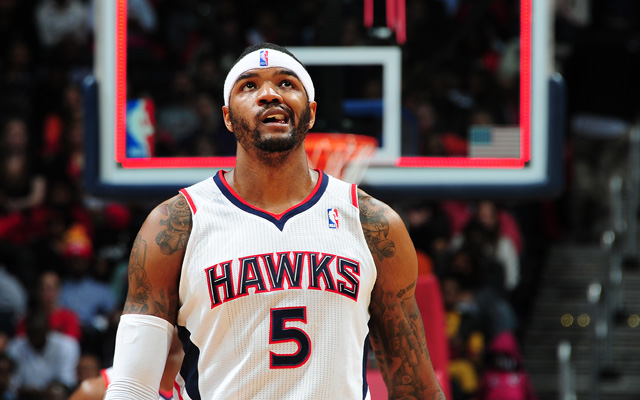 Could Smith be a Buck after the deadline?
(Getty Images)
The Bucks are reportedly interested in Hawks F Josh Smith. From the Racine Journal-Times: 
One team that hasn't been publicly mentioned in the Smith Sweepstakes is Milwaukee, although there are whispers the Bucks are interested. The Bucks are in position to offer the Hawks as good of a deal as anyone for Smith, especially if Jennings or Ellis is involved. Bucks forward Ersan Ilyasova, whom the Nets seriously courted during free agency last summer and are still interested in, could also come into play.
via BUCKS BEAT: UW's Berggren draws attention of NBA : Basketball.
This is pretty interesting. 
Monta Ellis has an expiring contract, which gives Danny Ferry even more cap space to throw at Dwight Howard and bring in a second star or quality player in free agency with him. If that fails, they can re-sign Ellis for a hopefully cap-acceptable deal and pair him with Jeff Teague and Al Horford, becoming the third team to try to get him to score off-ball. The Bucks could also send one of their fleet of quality big men to sweeten the deal. 
From there, the Bucks get a legit star forward to pair with incredible young center Larry Sanders. They'll have to figure out the Brandon Jennings situation, but there are point guards to be found on the market. This would work pretty well for both teams. If Ferry is looking for a better deal than Boston, the Sixers or the Nets can offer, this one's pretty good if they can figure something out. 
Join us next time on "Where in the World Is Josh Smith Headed?"
Show Comments
Hide Comments
Our Latest Stories
Booker had a prolific, but unusual, scoring night

Boston's All-Star guard: 'It's weird what they were doing'

The second-year Suns guard got a lot of love on social media
Second-year guard's franchise record includes 51 in the second half, 28 in the fourth quar...

Former Laker greats, including Kobe Bryant, speak at ceremony

Who faces who, who's in, who's out, and what happens next?