VIDEO and GIF: Tony Wroten wrobliterates Derrick Rose
Philly point guard lowers the boom on the former MVP.
Tony Wroten may have found the opportunity he never got in Memphis. The second-year guard was traded to Philadelphia since the Grizzlies wanted to cut space and didn't think he was the guard for their future. Now he's a prominent player on a tanking rebuilding team and while the Sixers got trucked (finally) by the Bulls Saturday night (UPDATED: WHOOPS), Wroten got this play on Derrick Rose. 
Someone call Derrick Rose's mother, he's going to need some cuddlin'. 
He jumps into the air, hesitates, then buries it. That's brutal. Let's see it in GIF form.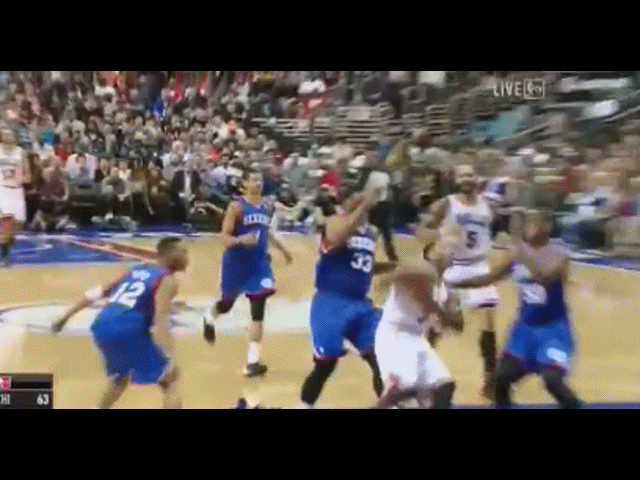 FILTHY. 
video via YouTube user sky2847
Show Comments
Hide Comments
A fantastic series will pit two of the best players in the league against one another, aga...

What does this mean for the future of Paul George?

Father's dream of his own billion-dollar brand prevents his son from landing a deal with the...
Will the Celtics, Jazz and Wizards all advance Friday night?

The Spurs and Raptors are the latest to move on from the opening round

Our NBA experts predict the first round of the playoffs