VIDEO: Damian Lillard dunks on the Lakers
Massive jam by Trail Blazers guard.
When Damian Lillard entered the dunk contest this year, some people were confused. He'd only dunked eight times in-game this year. He had a good showing in New Orleans, but on Tuesday night, he gave something a bit more emphatic to Pau Gasol and Chris Kaman. 
See, that dunk is technically on Kaman, but that poster should be attributed to Pau Gasol, who had no shot of defending Lillard and when he got beat, didn't try to recover. You also have to love the look Dame gave them after: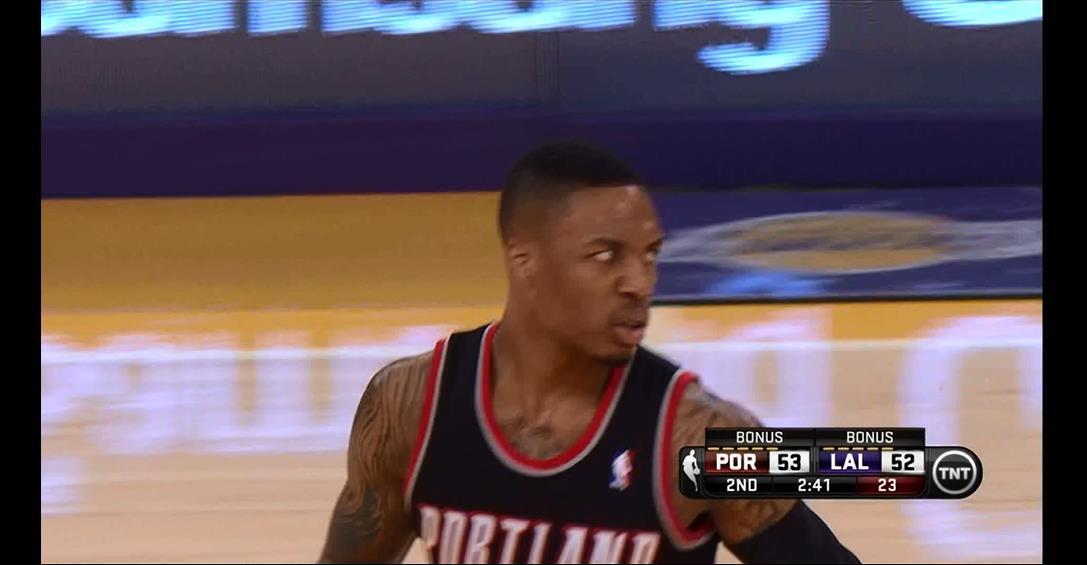 The Warriors have other key squad members to retain, including Andre Iguodala and Shaun Li...

Let's just say it was a great morning for Knicks fan when it was announced Jackson wouldn't...

Spike Lee couldn't be happier after learning the Phil Jackson era is over in New York
Reports came late Tuesday night that Jackson's job in New York was not secure

Could this have an effect on Carmelo Anthony's future in New York? What about Kristaps Por...

Chicago needs to decide whether to pay Rondo $13.4M next season or buy him out for $3M