VIDEO: Derrick Rose's first home introductions since ACL injury
Chicago Bulls superstar Derrick Rose started his first game for the Chicago Bulls at the United Center since tearing his ACL.
After roughly 18 months of healing, training, and waiting, Derrick Rose got to start his first game for the Chicago Bulls at the United Center Wednesday night when he played a preseason game against the Detroit Pistons. It was also the first time he was introduced in front of the home crowd and his home city since tearing his ACL in the 2012 playoffs.
The home crowd gave him a very excited reaction to his introduction after not getting that for the entire 2012-13 season.
When he touched the ball during the first minute of play and made a layup against the Pistons' defense, the crowd seemed pretty thrilled with that as well.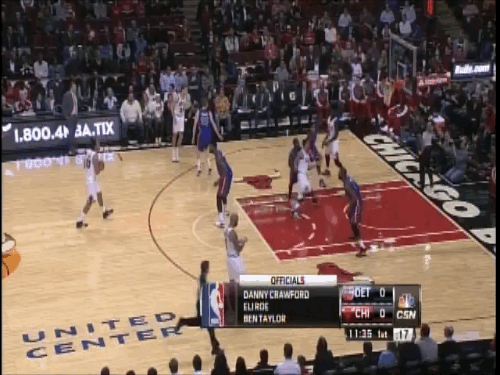 Show Comments
Hide Comments
The two best point guards in the East go at it in a series sure to be filled with drama.

Breaking down key matchups as the second season reaches the conference semifinal series

The second round of the 2017 NBA Playoffs tips off Sunday at 1 p.m. ET, with Game 1 of Cel...
The Spurs have homecourt advantage, and will host Game 1 Monday night at 9:30 p.m. ET

All-Star guard flew to Washington after Game 6 vs. Bulls to attend his sister's funeral Sa...

Some love for the Rockets over the Spurs, and at least one expert says the Cavs are going...