VIDEO: Joe Johnson hits winning shot over Thunder
Brooklyn guard goes isolation and knocks down the fadeaway jumper as time expires.
The Brooklyn Nets are undefeated in 2014 thanks to his shot by Joe Johnson over Serge Ibaka, capping a 16-point road comeback. Whoo boy. 
Check out the behind-the-back. 
Here's how close that was to a block.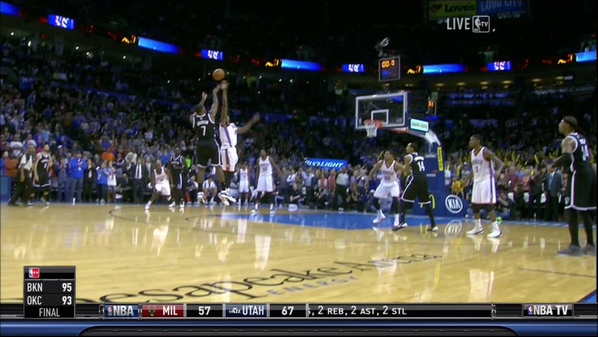 Easily the Nets' best win since their win over Miami the first week of the season. That's back to back home collapses for the Thunder. 
Show Comments
Hide Comments
Our Latest Stories
Wiped out by San Antonio after a brutal month, the Cavs have nothing to fall back on but faith...

His MVP case is built on big-time shots in big-time moments

You have to see it to believe it
Atlanta is 0-8 without Millsap in the lineup this season

The reigning two-time MVP and his wife dropped a cool $3,800 for the new doggo

The drama continues in Sacramento