VIDEO: Knicks' J.R. Smith puts Tristan Thompson in his place
New York Knicks' guard J.R. Smith crosses up Cleveland Cavaliers' big man Tristan Thompson so badly that Thompson has to sit down.
Tristan Thompson, table for one. Tristan Thompson, table for one; your server will now seat you.
New York Knicks' guard J.R. Smith put on a show Thursday night on national television when his team destroyed the Cleveland Cavaliers 117-86. He had a big dunk after crossing up Anthony Bennett earlier in the game and for his encore, he made Tristan Thompson drop to his butt with a pull-back crossover that was just filthy. 
It was so good that you can see Jarrett Jack on the bench begin to react to the crossover and then keep himself composed as not to celebrate his teammate's demise.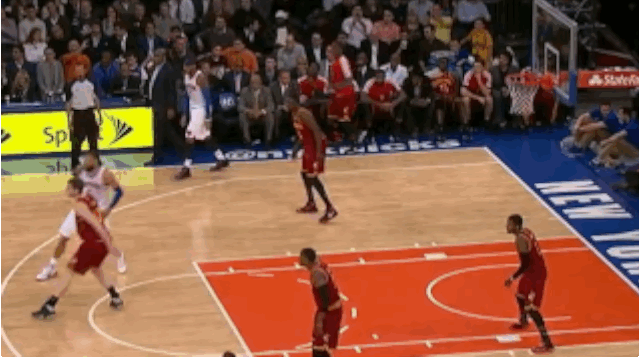 Just filthy.
Show Comments
Hide Comments
Club reportedly wants to keep stars, but doing so promises more of confusion and falling s...

Warriors star talks to CBS Sports about how he gets his mind right

Vince Carter, Norman Powell and Nene have also shined on the big stage
A fantastic series will pit two of the best players in the league against one another, aga...

What does this mean for the future of Paul George?

Father's dream of his own billion-dollar brand prevents his son from landing a deal with the...