VIDEO: Kyrie Irving sends Thabo Sefolosha into a powerslide
Cleveland Cavaliers' point guard Kyrie Irving crosses Thabo Sefolosha into a powerslide before hitting the jumper.
You have to be careful when you're going against Kyrie Irving on a basketball court. The Cleveland Cavaliers' point guard has such an incredible handle on the ball that he'll send you into a powerslide at the turn of a hip. Just ask Oklahoma City Thunder guard Thabo Sefolosha. The Thunder defender was defending Irving before he was hit with a pull-back crossover that sent Sefolosha into a powerslide toward the baseline. 
I would imagine it looked like this to the camera people on the baseline. 
Luckily for Sefolosha, he's not the first victim of the Irving crossover and he certainly won't be the last. Just know that when you see this sign in your neighborhood, you have to be careful of your surroundings. You never know when you'll find yourself trying to defend Irving.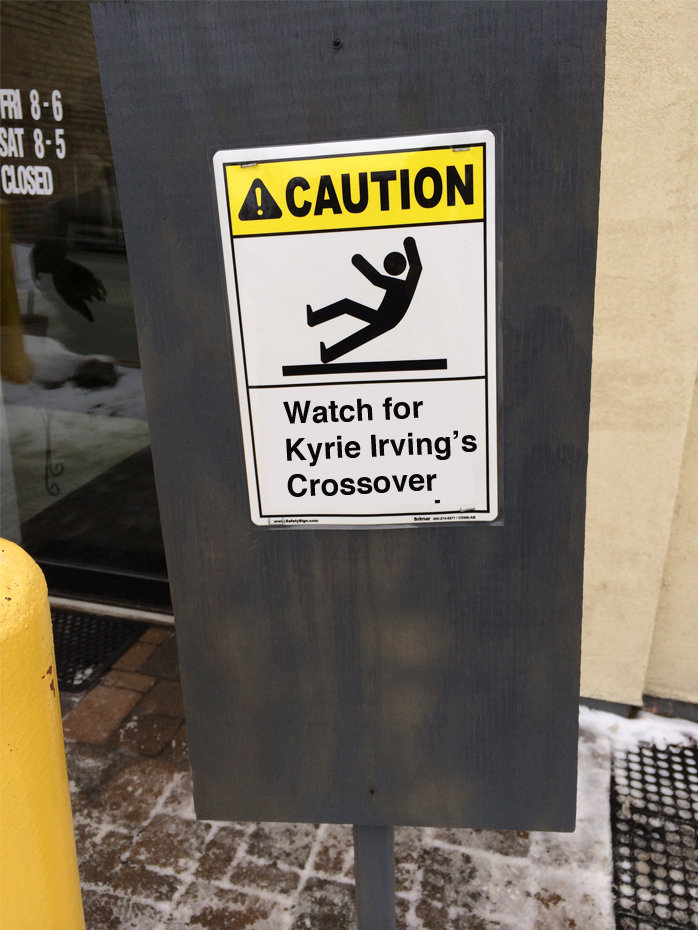 Show Comments
Hide Comments
Our Latest Stories
According to the Seton Hall Sports Poll, LeBron is a better pitchman than Steph

Cleveland's superstar said he was 'surprised' that the Heat were moving on

Public service announcement: 'Points guard' is not a real position
Porzingis says his ballhandling skills have improved after his rookie season

The Chicago star wants to be an example for his teammates

The guard wants to play until he's 40