VIDEO: Kyrie Irving sends Thabo Sefolosha into a powerslide
Cleveland Cavaliers' point guard Kyrie Irving crosses Thabo Sefolosha into a powerslide before hitting the jumper.
You have to be careful when you're going against Kyrie Irving on a basketball court. The Cleveland Cavaliers' point guard has such an incredible handle on the ball that he'll send you into a powerslide at the turn of a hip. Just ask Oklahoma City Thunder guard Thabo Sefolosha. The Thunder defender was defending Irving before he was hit with a pull-back crossover that sent Sefolosha into a powerslide toward the baseline. 
I would imagine it looked like this to the camera people on the baseline. 
Luckily for Sefolosha, he's not the first victim of the Irving crossover and he certainly won't be the last. Just know that when you see this sign in your neighborhood, you have to be careful of your surroundings. You never know when you'll find yourself trying to defend Irving.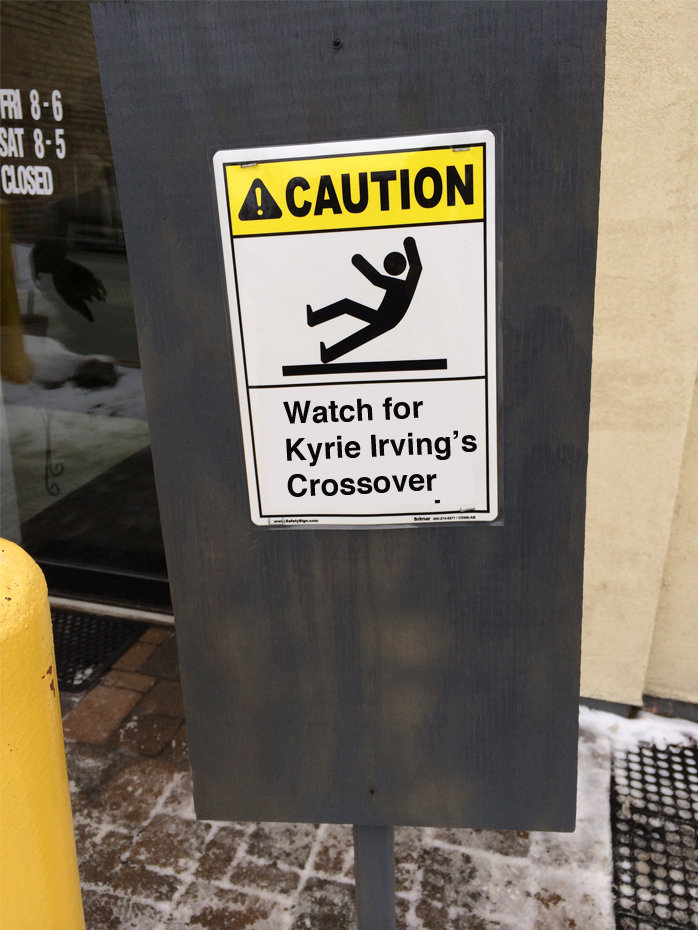 Show Comments
Hide Comments
The two best point guards in the East go at it in a series sure to be filled with drama.

Breaking down key matchups as the second season reaches the conference semifinal series

The second round of the 2017 NBA Playoffs tips off Sunday at 1 p.m. ET, with Game 1 of Cel...
The Spurs have homecourt advantage, and will host Game 1 Monday night at 9:30 p.m. ET

All-Star guard flew to Washington after Game 6 vs. Bulls to attend his sister's funeral Sa...

Some love for the Rockets over the Spurs, and at least one expert says the Cavs are going...