VIDEO: Miami Heat receive 2012-13 NBA championship rings
The Heat are presented their championship rings for the 2012-13 season.
Before they opened their 2013-14 season against the Chicago Bulls, the Miami Heat were presented with their second consecutive championship ring by David Stern. 
But prior to the actual ring presentation, the Heat replayed Ray Allen's Game 6 shot onto the actual court, as Juwan Howard elbowed Allen while they watched. 
Here's a closer look at the championship rings: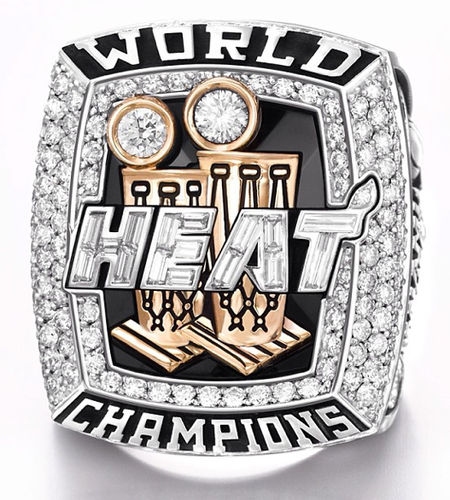 Klay Thompson missed a 360 dunk attempt during an earlier tour of China this offseason

The Cavaliers reportedly are looking at a major haul for their point guard, who requested a...

The point guard, who has requested a trade, is not fond of the way James hangs onto the ba...
Either that or he does know what they are and just knows SEO really well

Big man is returning to Florida, where he played in college, on a one-year minimum deal

Meeting comes amid reports the free-agent point guard has been discussing a one-year deal