VIDEO: Welcome to the Bobcats' block party
Charlotte gets after the Knicks defensively.
The Bobcats attacked the Knicks early and often in the first quarter Friday. Pablo Prigioni had a nice steal and was headed for a nice and easy uninspiring layup until Kemba Walker (who failed to communicate the steal was coming in the first place) made the chase down. Then, Michael Kidd-Gilchrist picked up where he left off the last time these teams met and pounced on a Melo jumper. 
This Bobcats team is surprisingly fun. Also, Pabo Prigioni... not the leaper.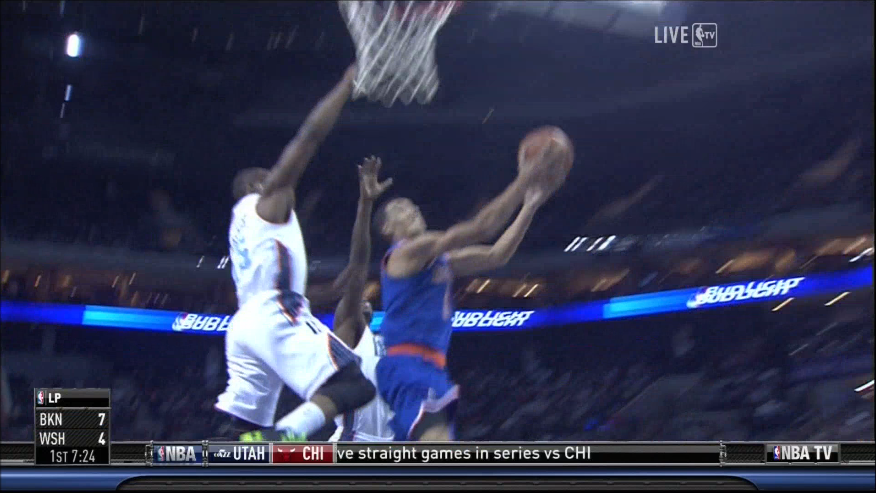 Show Comments
Hide Comments
Iverson clapped back at Tim Hardaway for his claims that The Answer carried the ball

Riley signed Bosh to a five-year, $118M contract back in 2014

The Grizzlies take on the Spurs on Wednesday night in a pivotal Game 5
It's not all about Stephen Curry and LeBron James being awesome -- we knew that already

Riley says he had a close friend who "talked him off the ledge"

Bryant continues his interesting post-retirement appearances