Vince Carter says Dwight Howard is 'the biggest crybaby I know'
Vince Carter thinks Dwight Howard whines a lot.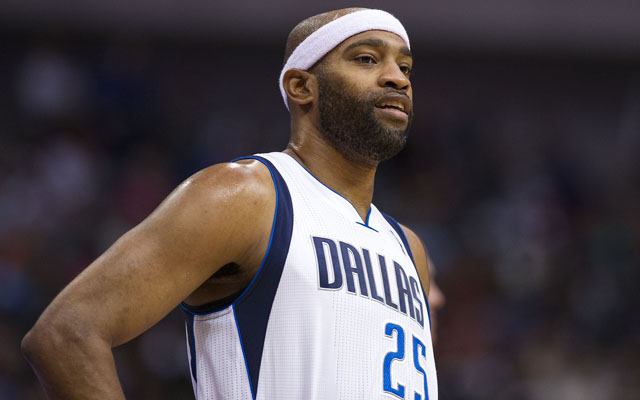 Dwight Howard has been called a lot of things over the past couple years, but Vince Carter is taking his turn at it now. 
Via ESPN Dallas, Carter exchanged words with Howard during the Mavericks' 123-120 win over the Rockets on Wednesday, telling the Houston big man he was "the biggest crybaby I know."
And Carter didn't lay off when asked about it postgame.
"All the time," Carter said when asked about Howard's complaining. "He always talks about how I'm a crybaby. I was like, 'Yo, you're the biggest crybaby I know.' And then later, he's like, 'Yo, why'd you say that to me?' But I know Dwight. It's all good, but he is [a crybaby].

"I mean, he takes a lot of punishment, but I'm like, 'Yo, c'mon Dwight, c'mon. You elbowed, you're sitting in the paint the entire time. What are you whining about?' He told me to stop crying. I was like, 'What? Are you serious?'"
Hey, in a lot of ways "crybaby" is an improvement from some of the stuff Howard has been called lately. 
Show Comments
Hide Comments
Embiid hasn't played much due to injuiries, but the 76ers are sold on his potential

This appears to be a move that will give Dallas some cap flexibility

Russell Westbrook and/or James Harden won't feel alone in being snubbed
Here's how to watch the NBA Awards Show, a list of the nominees, and what awards are up for...

Milos Teodosic may be 30 but there are rumors he's heading to the NBA

Dirk Nowitzki had some fun with Harrison Barnes as he approaches 20 seasons in the NBA