Vince Carter says he was just joking about Dwight Howard crack
Mavericks guard didn't actually mean to insult Dwight Howard in calling him a crybaby.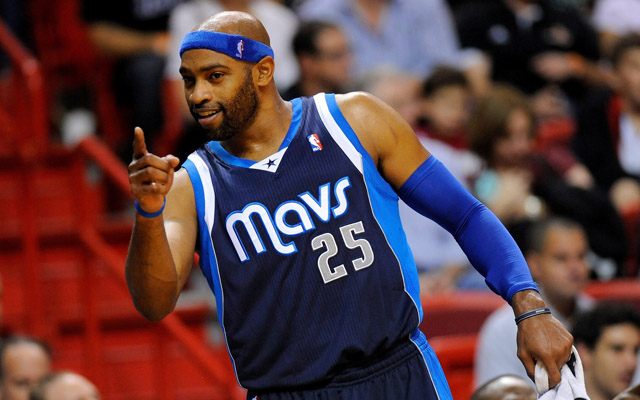 Remember how Thursday we told you Mavericks guard Vince Carter called Rockets center Dwight Howard "the biggest crybaby" he knows? Vinsanity says he was totally just joshing the All-Star center. 
"Everybody is blowing it out of proportion," Carter said. "First of all, we were just playing around joking. It was a joke because he said it to me first. And we were complaining about his 3 seconds [in the lane]. He was saying, stop crying. And I said, you're the biggest crybaby."
via Vince Carter's 'crybaby' label for Dwight Howard just a joke: 'He said it to me first' | Dallas Morning News.
See, that sounds more like Vince Carter. Professional, even-keeled, and supportive of everyone in the league, regardless of whose team they're on. Carter's not known to be one to take swipes at guys. It sounded out of character. Giving Howard a hard time makes this story a lot more sense. 
So, yeah. Vince Carter: not as much of a macho dude as we may have thought. As always, context is kind of a big deal. 
Show Comments
Hide Comments
Our Latest Stories
This would be quite a point guard swap

Mavericks owner is recognizing what the Thunder guard is doing

Mavericks owner presumably didn't take much joy in saying this
The big man is reportedly on the trade block

Courtney Lee said that Sidney Lowe distracted him on the game's final play

Cavs superstar reiterates earlier comments, calling Pop, 'the greatest NBA coach of all ti...