Vince Carter suspended one game for elbow to Steven Adams
Mavericks guard Vince Carter will miss Friday's game vs. Minnesota despite apology Wednesday night.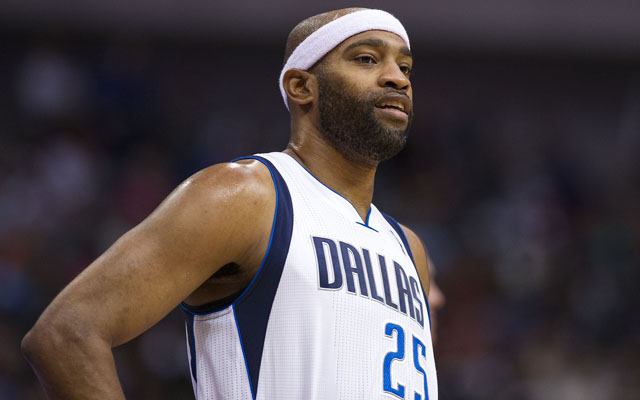 When Mavericks guard Vince Carter elbowed Steven Adams in the head intentionally on Wednesday night, the repercussions were pretty predictable. Carter was ejected, which is standard. He apologized, but he knew what was coming. On Friday, the inevitable conclusion was reached as the NBA suspended Carter one game for the incident. 
He'll serve the suspension Friday vs. Minnesota. Here's video of the incident. 
It's a blow to the Mavericks who will be on the road without their best bench guard. But Carter's apology handled it the best way possible. But sorry doesn't change the process. 
Adams, for what it's worth, was luckily fine after the incident. 
Show Comments
Hide Comments
Hayward scored three points in nine minutes during the first half

Chicago's coach wasn't happy after Thomas torched his team for 33 points in a Game 4 win

Boston's small weapon comes up big at a key moment
Can the Clippers close the series without Blake Griffin?

Here is how to watch the Celtics-Bulls series

The Celtics forward tried to toss away Lopez' shoe after it slipped off