Warriors acquire Jordan Crawford in three-team deal with Heat, Celtics
The Golden State Warriors have acquired Jordan Crawford and MarShon Brooks in a three-team deal that sends Toney Douglas to the Miami Heat and Joel Anthony with picks to the Boston Celtics.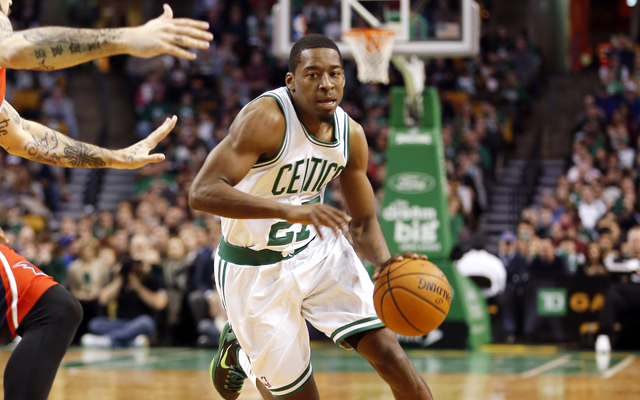 The Golden State Warriors have needed a boost from their bench this season and haven't been successful in getting consistent production from the players they have. They'll be a little more flush with scoring options coming off the bench. 
Adrian Wojnarowski of Yahoo Sports first reported that the Warriors acquired guards Jordan Crawford and MarShon Brooks from the Boston Celtics. The Warriors send Toney Douglas to the Miami Heat with Joel Anthony heading to the Celtics. The Heat will send picks to the Celtics to complete the deal.
Boston has traded guards Jordan Crawford and Marshawn Brooks to Golden State, league sources tell Yahoo Sports.

— Adrian Wojnarowski (@WojYahooNBA) January 15, 2014
As part of three team trade, Toney Douglas will go to the Miami Heat, league source tells Yahoo Sports. Joel Anthony goes to Boston.

— Adrian Wojnarowski (@WojYahooNBA) January 15, 2014
From Miami, Boston will also receive Philadelphia's projected future first-round pick and a future second round pick, league source tells Y

— Adrian Wojnarowski (@WojYahooNBA) January 15, 2014
The Associated Press confirmed the deal.
The Warriors' second unit has been great at keeping the defensive effort up when the starters are filing out of the game, but their inability to score has put big pressure on the first unit to keep putting up points. With the Warriors sitting at 25-14, it hasn't been a detriment to their season's success but it's a problem they've needed to address.
Hoopstats.com has the Warriors with the lowest scoring bench in the NBA right now. Crawford's play has been the best of his career and his style gives them a good scoring option at the guard position off the bench. He's been able to create for teammates this season while still providing a good scoring punch. The Warriors still won't be near the luxury tax and have upgraded their bench by moving Douglas.
For the Heat, this gives them some more depth at the point guard position behind and lessens the luxury tax hit they'll take this season by a few million dollars. Anthony has only participated in 12 games for 37 minutes this season.
Crawford was a big part of the early season success for the Celtics before they hit their recent slide. With Rajon Rondo coming back this week, the Celtics were looking to move Crawford to clear space and playing time for their leader. The Celtics don't save any money in the deal and are right up against the luxury tax line. But they do receive future first round picks to help their reloading effort.
Show Comments
Hide Comments
Our Latest Stories
A budding star in Jokic, depth, trade chips -- Denver could be this year's Blazers

Joakim Noah supports the troops but doesn't believe in war

LeBron wants J.R. Smith and the Cavs to come to an agreement as soon as possible
Perkins goes in-depth about the relationship between Kevin Durant and Russell Westbrook

If you've got presents, by all means

Sounds like Manu could be around a little longer