Warriors hire assistant coach Ron Adams away from Celtics
Steve Kerr will have quite a coaching staff next season.
• 1 min read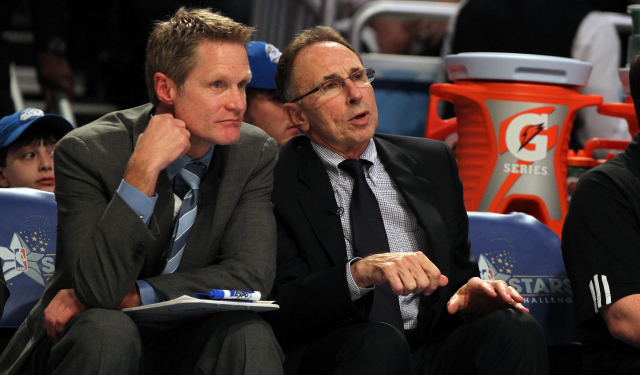 More Offseason Analysis: Coaching changes, news | Free Agency | Draft
Ron Adams accepted an offer to join Steve Kerr's coaching staff with the Golden State Warriors on Sunday, as first reported by the Boston Globe's Baxter Holmes. He had two years left on his contract an assistant coach with the Boston Celtics, but the team allowed him to interview with the Warriors and return to his home state of California.
Adams, 67, has been coaching for decades, most recently with the Oklahoma City Thunder and Chicago Bulls before going to Boston. He has a reputation for defense and player development. Given how much respect Adams has around the league, this has to be seen as good news in Golden State.
Celtics head coach Brad Stevens wished him well in a statement released on Sunday, and Adams said that it was a difficult decision, via the Boston Herald's Mark Murphy.
Kerr has never coached before, but with Adams and Alvin Gentry, who the Warriors hired as associate head coach last week, there will be plenty of experience on the sideline. 
The point guard's unhappiness reportedly helped lead to his eventual trade request

Even Floyd Mayweather weighs in on the war of words between the two stars

The three-team deal would have also shipped Kevin Love to Denver
Ball wasn't happy about a foul call, swore at a referee and took his team off the floor

Jared Sullinger wants back in the NBA; he knows his weight will play an important part

Cleveland is one of Rose's biggest suitors, and the Irving situation could lead to an even...