WATCH: Kevin Durant hits nearly impossible fadeaway
Nicolas Batum can try, but he will not succeed in stopping the Slim Reaper.
It's hard to remember, but there was a time when Oklahoma City Thunder Kevin Durant's problem is that he wasn't strong enough to post up. Despite his length, his gangly limbs weren't sturdy enough to create space. He worked on it tirelessly and has become one of the best post-up players in the league. And he has the ability to hit any shot once he gets in rhythm. Any shot. Observe this one vs. Portland. 
Again, this shot goes in: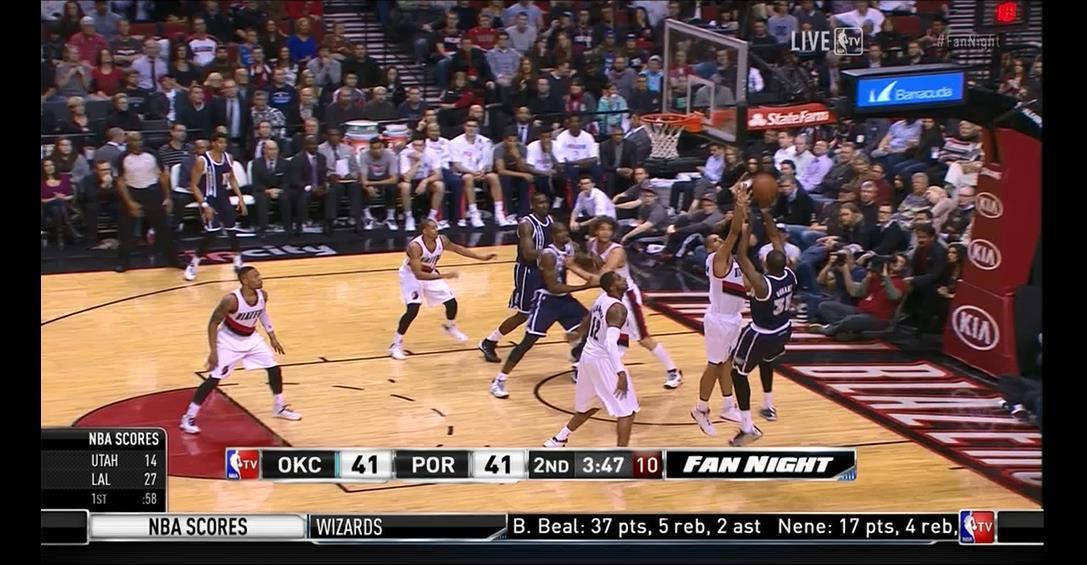 That seems difficult. 
Show Comments
Hide Comments
The two best point guards in the East go at it in a series sure to be filled with drama.

Breaking down key matchups as the second season reaches the conference semifinal series

The second round of the 2017 NBA Playoffs tips off Sunday at 1 p.m. ET, with Game 1 of Cel...
The Spurs have homecourt advantage, and will host Game 1 Monday night at 9:30 p.m. ET

All-Star guard flew to Washington after Game 6 vs. Bulls to attend his sister's funeral Sa...

Some love for the Rockets over the Spurs, and at least one expert says the Cavs are going...