Why a Paul-Millsap-for-Omer-Asik trade doesn't make sense for Atlanta
Why would the Hawks trade Paul Millsap for Omer Asik? The numbers and logic and everything don't add up for a deal.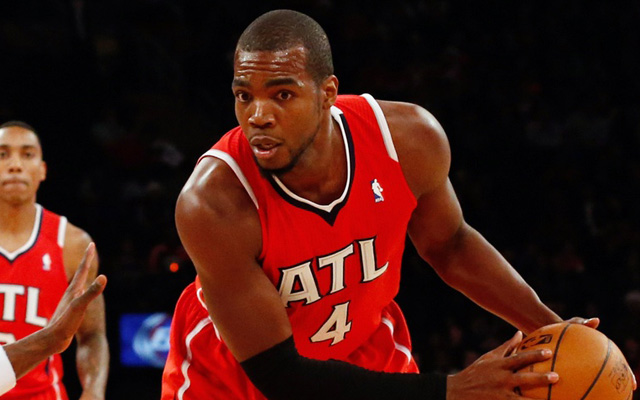 The Omer Asik sweepstakes is nearing its conclusion, and there are several teams still in the mix. Atlanta, Philadelphia, Boston, and Cleveland are said to be among the frontrunners, but Atlanta is a curious case. Basically, if you read between the lines of the reports, Houston has a lot of interest in trading for forward Paul Millsap. Atlanta, meanwhile, is an air-tight ship of non-leaks, and impossible to discern. 
But on the surface, there doesn't appear to be much reason why the Hawks would want to trade Millsap for Asik. That's not to say it won't happen, but on its own, it doesn't appear to make sense. Let's break this down. 
1. The money: Asik has a "poison pill" for 2014-2015. Wha that means is that while his cap number remains $8.3 million for next year, he will actually be paid nearly twice that at $15 million. Millsap, meanwhile, costs a flat $9.5 million For a team that doesn't see itself as a contender, and instead wants financial flexibility, why compromise yourself like that? The cap number is lower, sure, but you're still talking about $5 million more in actual payroll. Flexibility goes beyond the cap and into what ownership (always a complicated subject with Atlanta) is will willing to spend. 
2. Paul Millsap is really good! Millsaps is averaging 17 points on 50 percent shooting with eight boards at a 14.2 percent rebound rate. For $9.5 million! Are you kidding me? I wouldn't move Paul Millsap to Houston unless Chandler Parsons or one of the Big Two are involved. Those are the only situations I'd get Millsap involved, and even then, you're going to have to pay Parsons close to $10 million a year after his rookie deal anyway. 
3. He and Horford work together: Despite the mind-numbingly stupid perception that Al Horford can't play center*, even if you think they're both power forwards, the Hawks are making this combination work. Horford and Millsap are +4.3 per 100 possessions according to NBA.com, with a points-per-possession-allowed under 1.0. That's terrific. It may not be up there with some of the best pairings in the league, but it is certainly proof that the combination is working. You're not in need of a change at this point. 
*(As for Horford at center, take your picks. 1. He's done it his entire career which has resulted in two All-Star appearances, 2. His numbers are just as good if not better at center, 3. He provides versatility while giving up nothing in post strength and 4. He's literally never complained about it publicly. He's said he'd like to play at power forward but that's not the same as complaining about his position. Can this thing die now?)
4. Asik is a significant downgrade for them. The Hawks lose versatility in lineups, and lose offensive capability. The Hawks are without a superstar, despite how good Horford is. That means they need to make up for it with overall firepower. Adding Asik means adding a virtual zero offensively. That's going to hurt their strongest unit, their offense. It takes away a pick and roll/pop partner for Jeff Teague and a four to stretch the floor against big teams like Indiana 
So, no, a deal involving Asik for Millsap makes little sense to Atlanta, which is probably why all the noise about it is coming from the Houston side. 
Show Comments
Hide Comments
Celtics reverse course in Chicago; Pacers head home

Our NBA experts predict the first round of the postseason

Can the Clippers close the series without Blake Griffin?
The playoffs are starting to heat up

The Cavs are the first team to move on to the next round

Our experts predict every series in the 2017 NBA postseason