Will Avery Bradley's injuries affect his next contract?
Celtics defensive stalwart has improved offensively but needs to stay healthy.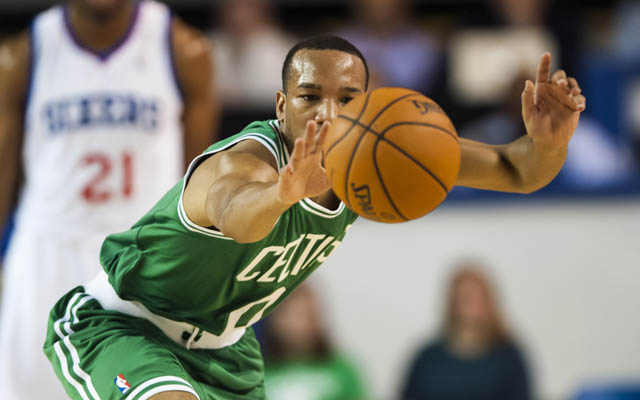 More NBA: Power Rankings | Expert Picks | Latest news, notes
As a young, versatile role player, Avery Bradley of the Boston Celtics could be in line for ab big payday this summer. He's set to be a restricted free agent after the Celtics failed to come to an agreement on an extension with the defensive bulldog. This season, Bradley's shown that he may not be a star cog on a team as the Celtics have struggled mightily in a rebuilding season, but he has made strides on the offensive side of the ball. He's shooting 43 percent from the field, up from last year's 40 percent. 
He's also shooting 36 percent from three, a career high. He's rounding into a decent 3s-and-D player, but one big question remains. Is he durable enough? 
Bradley has missed time this season with an ankle injury. Last year, he missed significant time. In fact, Bradley has never played over 70 games in a season. The highest being 64 in 2011-2012, which ended in Bradley suffering a shoulder injury in the Eastern Conference Finals vs. Boston. 
Bradley, though, says that is durability shouldn't be an issue. 
Bradley and the Celtics nearly reached an agreement on a four-year contract before the Oct. 31 deadline, but now his status will reach into the summer, when he could field offers from other clubs that the Celtics have the right to match. Or the sides could agree to allow Bradley to play out the final year of his contract and become an unrestricted free agent in 2015.

Bradley said he believes he's proven his worth and durability.

"I think I've proved that throughout this year because you can't really control something like [the ankle]," he said. "But the last 16 games or whatever that I come back, I am going to go out there and play hard. This is a game I love to play. We need to go out there and prove to our fans and to ourselves we're going to fight no matter what."
via Avery Bradley's future awaits his next step - Sports - The Boston Globe.
Bradley's such a physical defender, you have to expect some bangs and brusies. He'll learn to control his body better long term. But you have to think prospective teams, or at least the Celtics, will use the number of games he's missed over his career as a reason to lower his value. It's the rare case where Bradley might honestly be too tough in his play for his own good. 
Show Comments
Hide Comments
He will miss the first 12 games next season

The Warriors coach had high praise for his Rockets counterpart after Tuesday's matchup

Stuckey is slated to miss 4-6 weeks with a patellar tendon strain
The Rockets guard now has 20 triple-doubles this season along with 2,000 points and assist...

A month ago, Nurkic was a Nugget himself. Now, he's roasting them

Loss to Timberwolves puts Indiana's precarious playoff position (7th in East) in further d...