Wizards' Emeka Okafor (neck) out indefinitely
The Wizards announced center Emeka Okafor is out indefinitely with a herniated disk in his neck.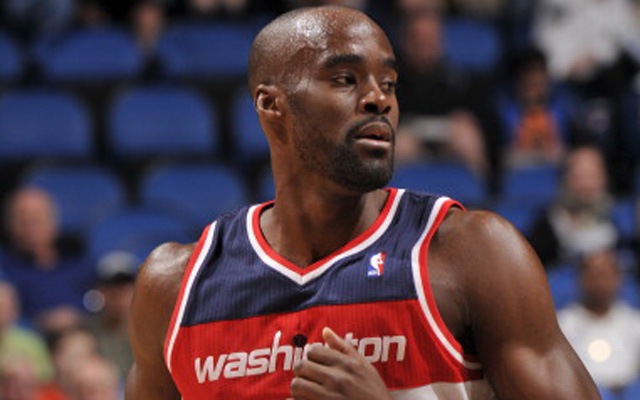 Outside of having a fairly average roster, one of the biggest things that has held the Wizards back the past couple seasons is injuries. 
And they're already dealing with a couple just weeks before training camp begins. 
The team announced Wednesday center Emeka Okafor is out indefinitely with a herniated disk in his neck, which comes the same day the Wizards announced Chris Singleton is out 6-8 weeks with a foot fracture.
"I have worked hard over the summer and was looking forward to the start of training camp next week, so this is a disappointing and frustrating situation for me," said Okafor in a statement. "But I have confidence that my teammates and coaches will be able to continue to take steps towards our goal of making the playoffs and that I will be able to do my part to help them once I return."  
Without Okafor, the Wizards get very thin inside very quickly. Okafor was likely slotted to start at center with Nene playing at power forward. But without Okafor, the Wizards will likely adjust to have Nene move to center and start either Kevin Seraphin or Trevor Booker alongside him. 
Okafor isn't the interior defensive presence he once was, but he's still an effective finisher, shot blocker and rebounder. If he's out for a substantial amount of time, this is a pretty significant blow to the Wizards.  
Okafor, 30, averaged 9.7 points and 8.8 rebounds in 79 games for the Wizards last season. 
Show Comments
Hide Comments
Will Iggy stay in Golden State? Does anyone have any idea what to do with Derrick Rose?

Hoiberg was asked about Isaiah Thomas possibly carrying the ball during Game 5

Celtics point guard does not need anyone to hype up his defense
The Bulls had it, they had it ... and ... it's gone

The Bulls found they were without hot water following their Game 5 loss

Wall finished with 20 points and 14 assists in win over the Hawks