Wolves' Kevin Love threw a 92-foot alley-oop pass on the money
It didn't get converted but you can't blame Kevin Love for the Wolves not scoring on a 92-foot alley-oop against the Grizzlies.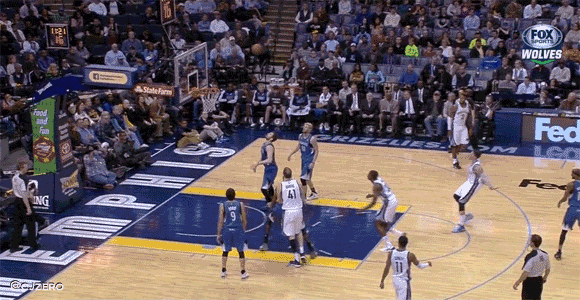 The Memphis Grizzlies ended up destroying the Minnesota Timberwolves in this game, but that didn't stop Kevin Love from throwing a 92-foot alley-oop pass on the money to Corey Brewer. Brewer wasn't able to convert the play because that just happens a lot with him on fast breaks, but it didn't stop the pass from being really fun to watch over and over.
Memphis beat the Wolves 109-92 and it wasn't really that close for most of the game.
(via @cjzero)
Show Comments
Hide Comments
It's tough getting dealt away from a contender, but the big man is embracing the move

The Warriors and Nuggets will travel to Canada to take on the Raptors in the preseason

Injuries all over New Orleans slowed The Brow's progress. Now he gets another crack
Miami star wants back on the court, but will team allow him to return?

The big man wishes he'd gotten his diploma

Celtics forward Jonas Jerebko purchases squad for Dota 2, LoL, and Overwatch play.