Balance of schedule gets overlooked in terms of a team's performance. If a team is struggling in a rough stretch of the schedule, it can absolutely doom them. A soft part of the schedule can make a team seem better than they are. There's no question a balanced schedule helps a lot.
Both the San Antonio Spurs (No. 2 this week) and the Dallas Mavericks (No. 7) have had balanced schedules, in that they would face a good team, followed by a stretch of easier games. It's helped San Antonio in particular. After a rough start to the season with Danny Green struggling from the field and LaMarcus Aldridge trying to adjust to his new surroundings, the Spurs' starting unit is plus-33 points per 100 possessions over the past two weeks.
That balance of schedule means that there's not a huge challenge every night, and games like facing the Nuggets, who were on a road back-to-back, only adds to the ability to get themselves in a stable place. Compare that with the Grizzlies, who faced the Warriors (twice), the Clippers, Thunder, and the Rockets -- OK, bad example with Houston.
Dallas has faced tough teams (Clippers, Celtics), but its early schedule has been balanced with a lot of weaker teams.
Honestly, Houston's complete meltdown has led to a lot of teams finding themselves with softer schedules than once expected. It's one thing to keep in mind when considering where a team currently stands. It's not just who they've played, but where those teams were at at the time. The Thunder beating the Mavericks, who were riding high Sunday, that's a good win. Beating Houston at this point is like beating the Nets. There's talent there, but man, is everything else a mess.
Speaking of messes, you won't find the Hawks and Clippers near the top of these rankings. They have struggled to get in the win column as of late and get pushed way down this week. In fact, both teams just don't appear to be the threat we once considered them to be. We'll see if anything changes. Until then ...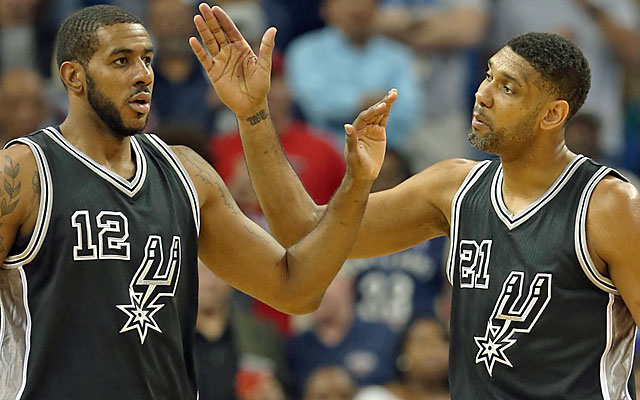 Here are this week's Power Rankings. Happy Thanksgiving to you and yours.