Get ready for some weird basketball. It's the week before All-Star Break which is very similar to the week before Spring Break when everyone's just trying to get through the final stretch before taking off for the beach. You always see some peculiar performances.
Speaking of peculiar performances, after a hot start, the Eastern Conference has tailed off, but isn't bad, like it was last year. It's just maddeningly inconsistent. And that goes all the way from Boston, with three three-game losing streaks this season, all the way down to Charlotte, which is still trying to claw out of the hole it dug for itself in December.
It's what makes predicting both the final order of the standings and the way the matchups will shake out so difficult. The best version of the Pistons can beat any non-Cavs team if they don't bring it and hit shots. The worst version of the Pistons could miss the postseason altogether. The best version of the Heat features two stars who are going to intimidate a lot of teams. The worst version of the Heat is an offense that can't hang.
However, it's worth noting the Celtics are winning a lot as of late, and it comes right before the trade deadline. This could affect the franchise's plan to be buyers, but then again, Danny Ainge might be a man with a firm plan. We'll find out soon.
The West is mostly comprised of teams you're waiting to disappoint you. The East is defined by teams you're waiting to see if they can surprise you. Whatever happens the rest of the way should provide more drama than the title race (Warriors, Warriors, Warriors) and should be weird enough to keep everyone guessing.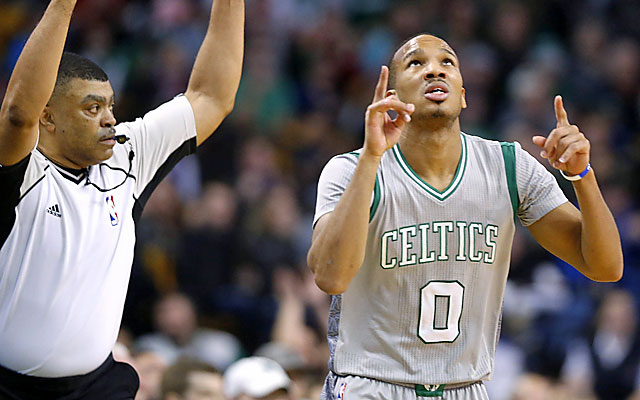 Enjoy your pre-All-Star power rankings.