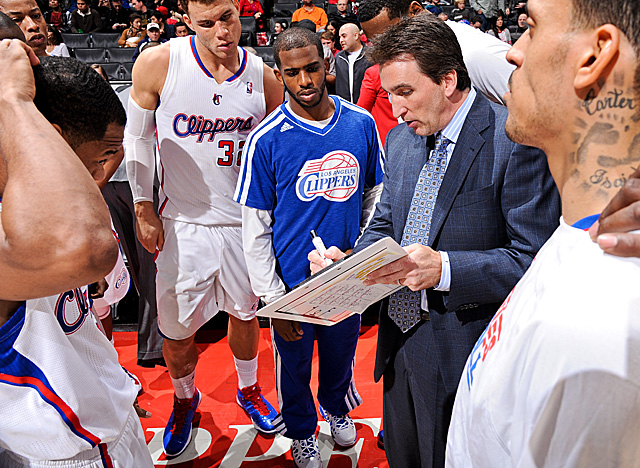 We like the idea of a "new year" because it implies the capacity for change.
"I've been out of shape, but that's all going to change this year -- starting right now!"
More on NBA
Related links
More NBA coverage
"This is the year I put my career together!"
In reality, it's just an arbitrary passing of time, another flick of paper. There's no major difference. But maybe that turn of the calendar is better used to show how far teams have come.
So, say, the Clippers, forever the losers but now on a historic winning streak, are the top team in the Power Rankings. And the Thunder are no longer young pups -- they've arrived.
The Celtics and Mavericks, whom the clock is working against, have gone from title contenders to hanging on by a thread. They need one of those gym memberships to get themselves into shape to accomplish their goals.
And there are other teams with legitimate reasons to think the passage of time means something. The Bulls get Derrick Rose back in 2013. Denver is past its horrific early schedule. And the Wolves have most of their team back and healthy.
The thing is this: If you want to be successful, it's not about what you say you're going to do on the first day of the year, it's about how you conduct yourself the other 364 days of the year.
Oh, hey, San Antonio!