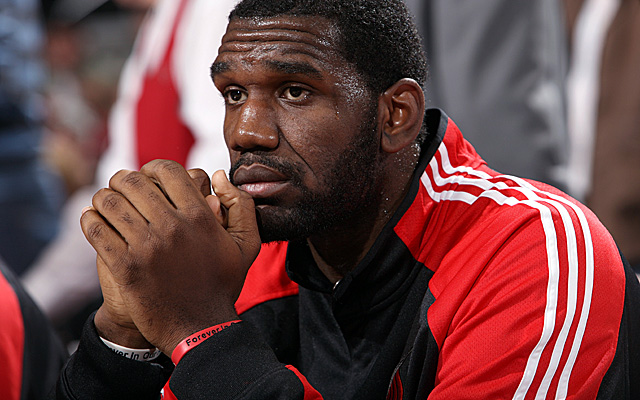 The Cleveland Cavaliers and the Miami Heat have emerged as the leaders to land former No. 1 pick Greg Oden.
The 7-foot Oden, who hasn't played since Dec. 5, 2009 due to multiple knee injuries, is hoping to take a visit down to Miami to meet with Pat Riley and the Heat in the next week, a source told CBSSports.com.
Miami would likely offer a deal for minimum salary while the Cavs could pay up to nearly $4 million. The Boston Celtics are another team that has expressed interest, but the source said that Oden is leaning towards making a comeback with either Cleveland or Miami.
Oden was the top pick in the 2007 NBA Draft, but has had multiple knee surgeries. He's currently working out in both Columbus, Ohio, and Indianapolis -- and expects to be ready for the season-opener next season.
Oden, 25, has averaged 9.4 points, 7.3 rebounds and 1.4 blocks in 82 career NBA games. He is coming off his third microfracture knee surgery back in February 2012.