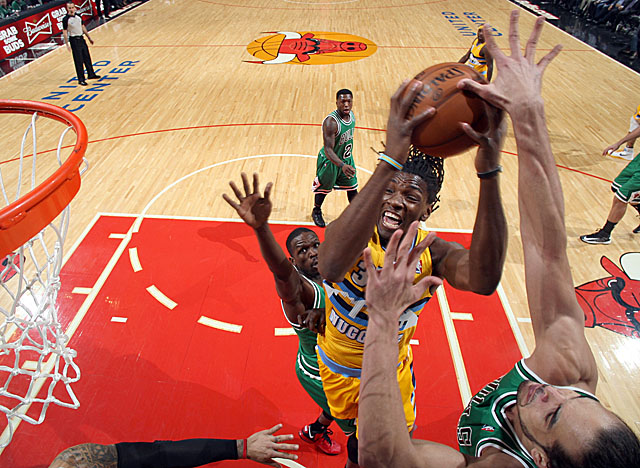 It's time for the NBA to take a backseat, even within the realm of basketball, as March Madness tips off this week.
More on NBA
Related links
More NBA coverage
But in the middle of all the missed jump shots, heart, hustle, missed jump shots, unnecessary floor dives, buzzer-beaters, glaring lack of athleticism and missed jump shots, the NBA promises a few "wow" moments while you're setting fire to your bracket.
The easy draw is Miami's winning streak. An NCAA champion will be crowned for winning six games over the coming weeks. The Heat have won nearly four times that many. This is shaping up to be a historic season for sports fans to watch, depending on how long the Heat can keep this up. The second-longest streak in NBA history is still something to marvel at.
Meanwhile the playoff races are getting closer, and the imitation Cinderellas are falling by the wayside. It's shaping up to be a big March for the NBA, while everyone else is caught up in Madness.
With that, here are this week's Power Rankings.