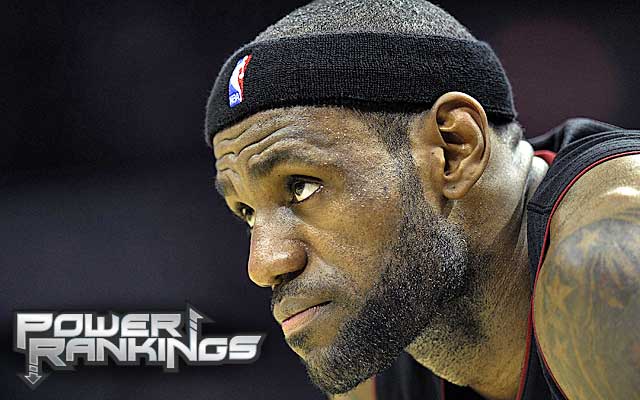 A new season, a new beginning, a new era, a new edition of Power Rankings. Man, I love the smell of speculative arbitrary value judgments in the morning.
Hold on, I'm going to be sick.
The first two months of Power Rankings are pretty much hell for the ranker. You're trying to suss out which teams are legitimately struggling and which ones are just working out the kinks. You're trying to determine if early success is a hot streak or a real step forward. And you're working with a lot of unknowns when it comes to injury situations, new coaches, new lineups, and the like.
It's fun, but it makes you nervous.
And this little edition gave me the queasies. I spent an hour trying to figure out a line of reasoning for why the Lakers are better than the Pistons other than "Brandon Jennings and Josh Smith's shot selection." The problem is the Pistons also have Greg Monroe and Andre Drummond, and with Kobe a huge question mark at the moment, that's just not one that works out well for the Lakers.
LA will inevitably go up the rankings once Kobe returns to lead the Purple and Gold, but right now there are a lot of questions about the Lakers, about the West, about the league.
What follows is my best guess at a first crack before camp opens. Now let's all hold hands and pray.