Nets sign Brook Lopez for four years, $61M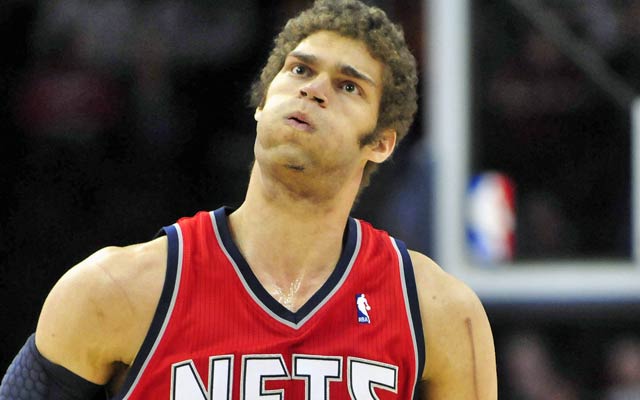 Newly signed Brook Lopez cannot be traded until Jan. 15.
(US Presswire)
Brook Lopez signed a four-year, $61 million deal with the Nets Wednesday that effectively ended Brooklyn's pursuit of Dwight Howard until the February trade deadline, league sources told CBSSports.com.
Lopez, a restricted free agent, cannot be traded until Jan. 15 under NBA rules. Lopez and the Nets both executed the contract -- on an iPad, of course.
The deal was the same length Lopez could get via a sign-and-trade or by signing an offer sheet with another team, though for slightly more money due to the 7.5 percent raises the Nets could offer. Lopez would only have received 4.5 percent annual increases by going to another team.
Nets GM Billy King finalized the agreement with Lopez's agent, Arn Tellem, Wednesday in Los Angeles after trade talks between the Nets and Magic for Howard broke down. The Charlotte Bobcats were interested in extending a four-year offer sheet to Lopez, but that was never a likely scenario.
If Lopez signed an offer sheet and the Nets matched, he could not have been traded for a year without his permission and could not be traded to the team that signed him to the offer sheet for a year, period. Once the Nets sign his extension, Lopez would not be trade-eligible until Jan. 15 as a Bird free agent signing for more than 120 percent of his previous year's salary.