Sources: Knicks express interest in Monta Ellis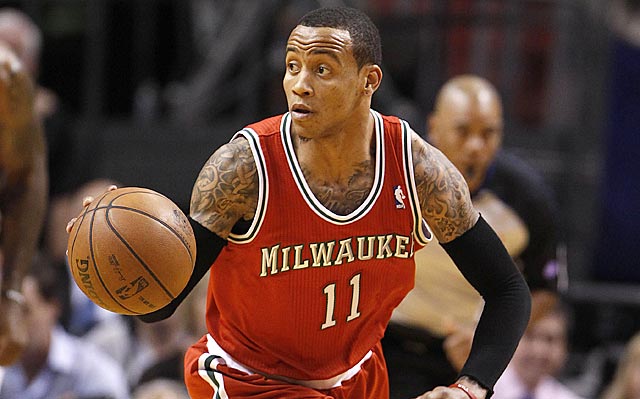 As the free-agent negotiating period opened Monday morning, the Knicks expressed an interest in pursuing a deal with Bucks shooting guard Monta Ellis, league sources told CBSSports.com.
A union of Ellis and the Knicks is viewed as a long shot, as the Knicks have only the $3.2 million taxpayer mid-level exception available. Ellis just opted out of a deal that would have paid him $11 million next season in Milwaukee.
But Ellis, 27, and his Washington, D.C.-based agent, Jeff Fried, are known to be willing to compromise in order to sign with a contending team. And the Knicks, who face the free-agent loss of sixth man of the year J.R. Smith, would provide ample opportunity for Ellis to showcase his scoring prowess deep into the playoffs.
The Bulls, Spurs, Nuggets and Suns also are among the teams who expressed interest in Ellis as the free-agent negotiating period began Monday at 12:01 a.m. ET, league sources said.
New York already has one deal pending, the acquisition of Raptors center Andrea Bargnani for Marcus Camby, Steve Novak and draft picks. The deal won't be official until July 10.
The Bucks are facing the possible free-agent loss of Ellis and restricted free-agent Brandon Jennings this summer. Unrestricted free agent J.J. Redick has been the subject of sign-and-trade talks, but has had no discussions about staying in Milwaukee, Yahoo Sports reported.