Dumars to move into advisory role with Pistons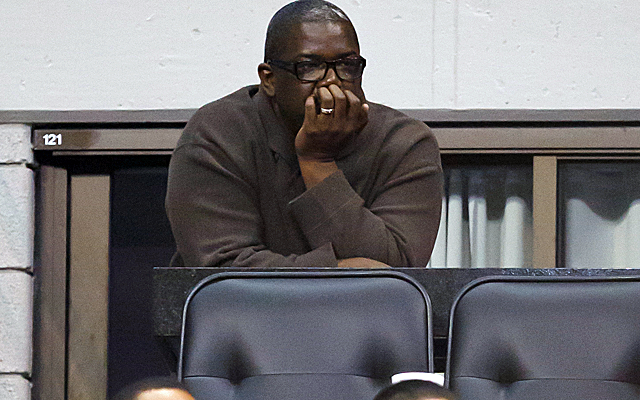 More NBA: Power Rankings | Expert Picks | Latest news & notes
Joe Dumars, who led the Detroit Pistons to back-to-back championships as a player and another title as an executive, will not return next season as president of basketball operations, a league source told CBSSports.com on Sunday.
Dumars, 50, will remain with the organization as an adviser -- a role that will be similar to Jerry West's advisory role with the Golden State Warriors, a person familiar with the transition said.
Dumars' new role, however, won't preclude him from considering opportunities to run another franchise if one presents itself, sources said. Only Dumars and the Heat's Randy Pfund have hit the open market after winning a championship in that role since West left the Lakers in 2000. West ran the Memphis Grizzlies from 2002-07. Pfund resigned as the Heat's GM in 2008 after Miami won the 2006 title, though Pat Riley had final say on personnel matters.
Dumars has been with the Pistons for 30 years, but his championship tenure has been marred by several difficult seasons as team president. The Pistons haven't made the playoffs or won more than 30 games since 2009, and a long list of acquisitions -- Allen Iverson, Ben Gordon, Charlie Villanueva, Brandon Jennings and Josh Smith -- have not panned out, nor have the past several coaching hires. The biggest scar was the infamous selection of Darko Milicic No. 2 overall in the 2003 draft (ahead of Carmelo Anthony, Chris Bosh and Dwyane Wade).
Despite it all, Dumars still has the respect of owner Tom Gores, it was important to the organization for Dumars to be phased out in a dignified manner, a person familiar with the transition said. League sources say Dumars, the rare executive free agent with a championship on his resume, will draw interest in the offseason as other teams look to fill front-office openings.
Before the Pistons' recent slide, Dumars led them to the 2004 NBA title, another Finals appearance and six consecutive Eastern Conference finals. Assistant GM George David will lead the franchise through its draft and free-agency preparation, though Gores is expected to embark on a long and thorough search or Dumars' replacement.