Vilma's legal strategy is actually brilliant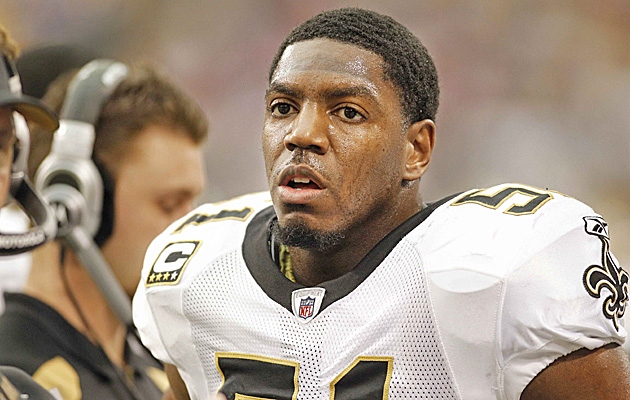 Vilma's latest lawsuit contains explosive allegations. (US Presswire)
Jonathan Vilma has filed another lawsuit against the NFL. That's suit No. 412, I believe. Pretty soon the Louisiana court is going to put a bounty on him.
But what Vilma is doing, in many ways, is actually brilliant. Here's why.
Take this latest suit. It contains some fairly explosive stuff. He says in the documents the Saints players have viewed less than one percent of the NFL's evidence. He claims the handwritten notes are altered. He says those notes were created by former Saints assistant coach Mike Cerullo, a name I've heard many times before, a name that Saints players have long maintained is the crux of the NFL's case.
Vilma states Cerullo was fired by the Saints, is a bitter employee and his notes are false. Most explosively, Vilma maintains Cerullo has retracted his claims.
Who knows if any of this is true, but it doesn't matter and that's the brilliance.
If the lawsuit moves forward -- and it likely won't -- that's just the gravy.
What Vilma is mostly doing is using the court and his filings to seed doubt among the media and general public. The internal guts of the suit are reported, they go public, and Vilma feeds the Saints faithful new grist that the NFL is full of it and has media members on the fence second-guessing.
Just throw a bunch of crap out there and see what happens.
Again, smart.
Will it work? It's already working. Vilma got some pretty bombastic things out onto the fancy Intranet-a-sphere. That's all he's wanted all along.