Harbaugh should start Kaepernick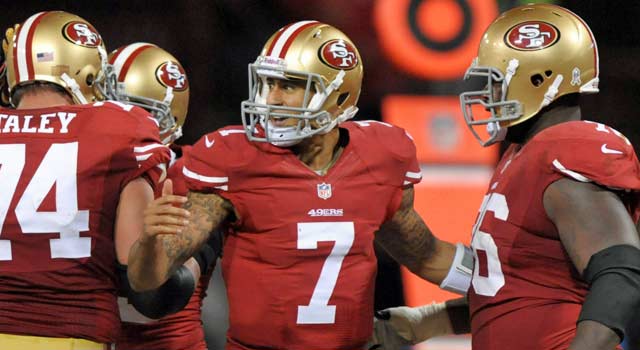 There is no decision. Colin Kaepernick has to start for San Francisco.
(US Presswire)
A report from SI.com says that San Francisco coach Jim Harbaugh will start Colin Kaepernick against New Orleans this week. Another report says Kaepernick will get first team reps. Confusing? It shouldn't be. This should be easiest decision Harbaugh will ever make. Not starting Kaepernick would be coaching malpractice.
Did you watch Kaepernick dismantle one of the league's best and most opportunistic defenses in that destruction of the Chicago Bears? Did you see the accurate passes? Did you see the aggressive throws, the athleticism, the leadership? Yeah, you did? Well so did Harbaugh and he's clearly, at least, having second thoughts about starting Smith and may even have made the decision to start Kaepernick.
I'm told by one source the 49ers' locker room was the most energized it's been all season after they crushed the Bears and that almost every player on the team wanted Kaepernick to start.
So of course Harbaugh should start him. Someone shoves some turkey and stuffing in front of your starving face, you eat that dang meal.
The feelings of Alex Smith don't matter. This is the NFL--the No Friends League. Harbaugh wants to win a Super Bowl, not coddle Smith. Not get Christmas cards from him.
Smith is efficient, Kaepernick is explosive. Defenses still show Smith very little respect and first try to stop San Francisco's run offense. They won't be able to do that any longer because of Kaepernick's throwing ability.
Will defenses eventually adapt to Kaepernick? Sure. He'll slow some but then the 49ers will adapt. Should we get this excited over one start? Well, yes, because of the quality of defense Kaepernick crushed.
But for now, starting Kaepernick would be the right thing to do.
Duh.